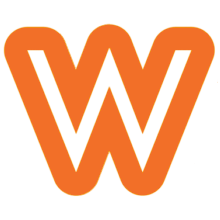 Location
Registration
History and strong points
During a long time on Museum Exceptionnel clear history Delivered new in ouest coast of France To a Gentleman. All is well preserved Impossible to find a twin camshaft, Wilson gear and hydraulic brakes more original like that More video and picture available On woowmotors storage near Geneve airport.
Description
Talbot Lago T15 Baby Full origin unrestored The twin camshaft engine runs (video available ) Keep in its original paint With all extra goodies Like one owner First paint Everything is untouched first battery On the rear bonnet, tyres original
More about
The 1951 Talbot-Lago T15 BABY is a luxury sports car that exudes timeless elegance and sophistication. Produced by the French automaker Talbot-Lago, this classic vehicle showcases a harmonious combination of style, power, and craftsmanship. The exterior design of the T15 BABY is a true work of art, characterized by smooth, sweeping lines and a curvaceous silhouette. Its sleek and aerodynamic body is complemented by a tasteful chrome trim and iconic Talbot-Lago badge, creating an overall mesmerizing visual appeal. Under the hood, the T15 BABY boasts a remarkable engine performance. Powered by a robust 2.7-liter inline-six engine, it delivers a thrilling driving experience with an impressive 140 horsepower. Coupled with its lightweight construction, this car offers an exhilarating acceleration and a top speed that leaves a lasting impression. Stepping inside the T15 BABY, one is welcomed by a luxurious and refined interior. The cabin is adorned with premium materials, including high-quality leather upholstery and polished wood accents. Designed to prioritize the comfort of the driver and passengers, the seating is plush and supportive, ensuring a smooth and enjoyable ride even during long journeys. Technological advancements of the time are ever-present in the T15 BABY. Despite its vintage charm, it features various innovative features such as power windows, a sophisticated suspension system, and high-end audio equipment, symbolizing its status as a pioneer in luxury car engineering. In conclusion, the 1951 Talbot-Lago T15 BABY is a distinctive classic car that combines style, performance, and luxury. With its timeless design, powerful engine, and lavish interior, it continues to captivate automobile enthusiasts and collectors alike, celebrating an era of automotive excellence.
Photo gallery
Simple Fees
---
for the seller.
for the buyer.
No setup, monthly, or hidden fees
Pay only when your vehicle is successfully sold
No double fees inflating prices
All offers are precalculated with WoowMotors fees with a minimum of 1,000€ and cannot exceed 10,000€.