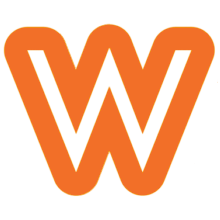 Location
Registration
Paint
Repainted with original color
History and strong points
Complete story 40 years. On a garage Lot of special factory first production option Rare original Dunlop racing on spare wells
Description
Mercedes 300 Sl Guldwing Matching number Earliest production Very rare For more information contact woowmotors
More about
The 1955 Mercedes-Benz 300 SL is a classic and iconic sports car that has stood the test of time. This two-seat coupe is renowned for its striking beauty and innovative design elements, making it a sought-after collector's item for car enthusiasts. The exterior of the 1955 Mercedes-Benz 300 SL features a sleek and aerodynamic body, with its iconic gullwing doors that open upward, capturing attention wherever it goes. The exceptionally sturdy steel tube frame provides both strength and rigidity, while the aluminum body panels reduce weight to optimize performance. Under the hood, this car is powered by a 3.0-liter inline-six engine, known for its impressive power output and reliability. With its mechanical fuel injection system, the 300 SL delivers a thrilling driving experience, reaching a top speed of over 150 mph. The engine is mated to a four-speed manual transmission, allowing the driver to fully engage with the car's performance. Inside the cabin, the 1955 Mercedes-Benz 300 SL exudes elegance and luxury. The leather-trimmed seats provide comfort and support, while the leather-wrapped steering wheel and dashboard exude a refined and timeless aesthetic. The instrumentation is simple yet functional, giving the driver easy access to essential information. The 1955 Mercedes-Benz 300 SL is not just a beautiful car to behold; it is also known for its groundbreaking engineering. It was one of the first production cars to feature direct fuel injection, which significantly increased fuel efficiency and power delivery. Additionally, it was also equipped with four-wheel independent suspension, allowing for exceptional handling and stability. Overall, the 1955 Mercedes-Benz 300 SL is a testament to the ingenuity and craftsmanship of its era. With its iconic design, powerful engine, and innovative features, it remains an enduring symbol of automotive excellence and continues to captivate car enthusiasts around the world.
Photo gallery
Simple Fees
---
for the seller.
for the buyer.
No setup, monthly, or hidden fees
Pay only when your vehicle is successfully sold
No double fees inflating prices
All offers are precalculated with WoowMotors fees with a minimum of 1,000€ and cannot exceed 10,000€.