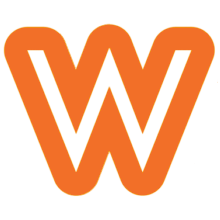 VEHICLE SOLD OR NOT AVAILABLE
Estimated : 
€150 000
 - 
€170 000
Location
Registration
Paint
Repainted with original color
Description
ENGLISH (French below) - Concours state - Superb original Birch Gray / Black livery - Original chassis and engine, 5-speed synchronized gearbox - Restoration & history file - Calf leather upholstery and varnished paint for a high effect - Blockley tires & original accessories - Running-in and first maintenance done Woow presents this attractive Jaguar XK140 SE Roadster in its original livery and fully restored. This copy is a « Special Equipment » version. The Trust certificate provided by the Heritage Department attests to its authenticity. The original « Birch Gray » shade married with black calfskin upholstery looks great and fits the philosophy of a Jaguar XK. A princely elegant and efficient automobile. The bodywork of the Roadster version reveals a taut and curved body line similar to that of a dress. Lapped over 5000 kms and overhauled, this work of art is ready to hit the road. Released from production lines on October 8, 1956 and distributed by Jaguar Cars in New York, this XK140 crossed the Atlantic about 20 years ago to reach France. At that time it was in a satisfactory state of conservation. The second and last French owner acquired it in 2011. He then decided to undertake a restoration according to the best standards of our time. The car was then completely dismantled. The hull, the chassis, the upholstery, and the mechanical elements are then exposed. All of the parts were then listed, examined, treated, restored or replaced with new ones when it was relevant. The known weaknesses of the model have been reworked in order to make certain mechanical or electrical elements more reliable. A large file of invoices and photos can be viewed. It will be given to the next owner. This Jaguar XK140 has as accessories its grease gun, a vintage tool kit, a new cover, and a jack. ____________________________________________________________________________________ FRANÇAIS - État concours - Superbe livrée Birch Grey / Noir d'origine - Châssis et moteur d'origine, boîte à 5 vitesses synchronisées - Dossier de restauration & historique - Sellerie en cuir de veau et peinture vernis du plus bel effet - Pneumatiques Blockley & accessoires d'origine - Rodage et première révision effectués Straderial présente cette séduisante Jaguar XK140 SE Roadster dans sa livrée d'origine et intégralement restaurée. Cet exemplaire est une version « Special Equipment ». Le certificat Trust fourni par le département Heritage en atteste l'authenticité. La teinte « Birch Grey » d'origine mariée à la sellerie noire en cuir de veau est du plus bel effet et répond à la philosophie d'une Jaguar XK. Une automobile princièrement élégante et performante. La carrosserie de la version Roadster révèle une ligne de caisse tendue et courbée semblable à celle d'une robe. Rodée plus de 5000 kms et révisée, cette œuvre d'art est prête à prendre la route. Sortie des chaînes de production le 8 octobre 1956 et distribuée par Jaguar Cars à New York, cette XK140 traversa l'atlantique il y a 20 ans environ pour rejoindre la France. À cette époque elle se trouvait dans un état de conservation satisfaisant. Le second et dernier propriétaire français en fit l'acquisition en 2011. Il décide alors d'entreprendre une restauration selon les meilleurs standards de notre époque. L'auto fut alors entièrement démontée. La coque, le châssis, la sellerie, et les éléments mécaniques sont alors mis à nu. L'intégralité des pièces furent ensuite répertoriées, examinées, traitées, restaurées ou remplacées par des neuves lorsque cela s'avérait pertinent. Les faiblesses connues du modèle ont été retravaillées afin de fiabiliser certains éléments mécaniques ou électriques. Un important dossier de factures et de photos est consultable. Il sera remis au prochain propriétaire. Cette Jaguar XK140 dispose comme accessoires de sa pompe à graisse, d'une trousse à outils d'époque, d'une housse neuve, et d'un cric.
Photo gallery
Simple Fees
---
for the seller.
for the buyer.
No setup, monthly, or hidden fees
Pay only when your vehicle is successfully sold
No double fees inflating prices
All offers are precalculated with WoowMotors fees with a minimum of 1,000€ and cannot exceed 10,000€.