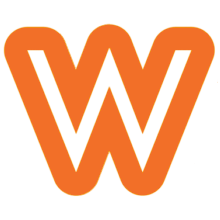 VEHICLE SOLD OR NOT AVAILABLE
Estimated : 
€15 000
 - 
€25 000
Location
Registration
History and strong points
Aux origines de la marque SAAB ... avec sa mécanique 2 temps d'origine et dans un état exceptionnel Veuillez noter que la voiture est actuellement en Suède (le site ne permet pas de choisir ce pays), mais nous la rapatrions en France d'ici à la vente
Description
Rare et exceptionnelle SAAB 93 A de 1956 avec double pare-brise et flèches, dans un état rare Voiture entièrement d'origine, partiellement repeinte. Sellerie superbe, tapis de sol siglés Saab, etc Moteur 2 temps 748 cm3 de 33 cv. Fonctionne très bien, même la boîte de vitesses semi-automatique peu commune
More about
The 1956 Saab 93A is a small, compact car with a distinctive Scandinavian design. It features rounded edges and a unique, aerodynamic shape that makes it stand out from other cars of its era. Under the hood, it is powered by a 748cc, 3-cylinder engine that produces 33 horsepower. The interior of the car is simple and functional, with a straightforward dashboard and basic seating. Despite its small size, the Saab 93A provides a comfortable ride with good handling and responsiveness. Overall, it is a classic car that combines style, practicality, and performance.
Photo gallery
Simple Fees
---
for the seller.
for the buyer.
No setup, monthly, or hidden fees
Pay only when your vehicle is successfully sold
No double fees inflating prices
All offers are precalculated with WoowMotors fees with a minimum of 1,000€ and cannot exceed 10,000€.