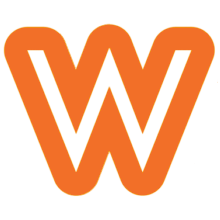 VEHICLE SOLD OR NOT AVAILABLE
Estimated : 
€110 000
 - 
€130 000
Location
Registration
Paint
Repainted with original color
Description
Jaguar XK150 Coupé 3.8S Blanche 1959 Nous vous proposons cette rare et belle Jaguar XK150 Coupé 3.8S de l'année 1959 qui affiche 09 757 Miles relevé compteur, de couleur blanche (Old English White) avec son intérieur cuir rouge de bel qualité ainsi que les moquettes; une combinaison de couleur qui lui sied parfaitement; l'ensemble dans un très bel état de présentation Egalement les chromes, l'ensemble de la carrosserie ne souffrent d'aucun choc; une peinture bien réalisée; à noter que ce roadster a subi une restauration importante Côté châssis et soubassements, aucun commentaire , voir photos sur pont en atelier Cette XK150 3.8S "culasse or" (plus grosse motorisation produite pour ce modèle) est équipée de 3 carburateurs développant 265cv, d'un overdrive, de roues fils inox neuves y compris les papillons.
More about
The 1959 Jaguar XK150 Coupé 3.8S is a classic sports car with a sleek and elegant design. It features a long, sweeping hood and curved fenders that give it a sense of power and speed. The car is equipped with a powerful 3.8-liter engine that delivers impressive performance and a smooth ride. Inside, the Jaguar XK150 Coupé is luxurious and comfortable, with leather seats and a wood-trimmed dashboard. It reflects the style and sophistication of the era in which it was produced and remains a highly sought-after car for collectors and enthusiasts alike.
Photo gallery
Simple Fees
---
for the seller.
for the buyer.
No setup, monthly, or hidden fees
Pay only when your vehicle is successfully sold
No double fees inflating prices
All offers are precalculated with WoowMotors fees with a minimum of 1,000€ and cannot exceed 10,000€.