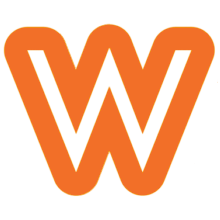 VEHICLE SOLD OR NOT AVAILABLE
Estimated : 
€265 000
 - 
€285 000
Model
3500 GT Touring Superleggera
Location
Registration
Engine
6 cyl double arbre 220CV
Paint
Repainted with original color
Description
Maserati 3500 GT Touring Superleggera Rosso Cordoba 1960 Cette magnifique Maserati 3500 GT Touring Superleggera de novembre 1960; Carrosserie Touring n° 9759; Châssis n° 101.1116, affiche 84 937 km relevé compteur, de couleur Rosso Cordoba Metallizato avec son intérieur et sellerie cuir noir entièrement neufs, voir rapport d'expertise , avec une peinture de bonne qualité sans défaut ni traces de corrosion; cela vaut également pour ses soubassements et sa structure tubulaire (voir photos sur pont) Concurrente de la lignée des Ferrari250 GT, ce coupé 3500 GT 2+2 offre un habitacle spacieux aux finitions d'excellentes qualité . Mais le PLUS passe par son moteur de 3.5 litres (n° 639), 6 cylindres double arbre à cames développant environ 220cv, équipé de triples carburateurs Weber 42mn Cela se vérifie lors de l'essai routier; son moteur à la sonorité rauque par sa ligne d'échappement inox à bas régime se mettant à gronder dés 3500 tours, vous emportant; un pur régal ! Il est à préciser que cette Maserati est équipé d'un ensemble de roues Borrani en parfait état; un dossier factures d'entretien
More about
The 1960 Maserati 3500 GT Touring Superleggera is a luxurious and elegant two-door sports car that was designed and built by Italian automaker Maserati in collaboration with Carrozzeria Touring Superleggera. This car features a sleek and streamlined body with sculpted curves, a long hood, and a pointed grille that exudes sophistication and style. It is powered by a 3.5-liter inline-six engine that produces 220 horsepower, enabling the car to reach a top speed of 140 mph. The interior of the 3500 GT is equally impressive, with plush leather seats, a wooden steering wheel, and an array of gauges and controls that give the driver a sense of control and precision on the road. Overall, the Maserati 3500 GT Touring Superleggera is a true classic that embodies the glamour and allure of the golden age of Italian sports cars.
Photo gallery
Simple Fees
---
for the seller.
for the buyer.
No setup, monthly, or hidden fees
Pay only when your vehicle is successfully sold
No double fees inflating prices
All offers are precalculated with WoowMotors fees with a minimum of 1,000€ and cannot exceed 10,000€.