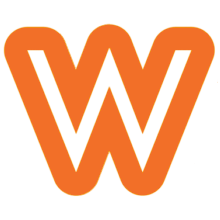 VEHICLE SOLD OR NOT AVAILABLE
Estimated : 
€180 000
 - 
€250 000
Location
Registration
Paint
Repainted with original color
Description
Maserati 3500GT 1961. Red with black leather interior, this matching numbers car was supplied to its first Italian owner on the 10th August 1961, it was then later exported to the US. It underwent around £75,000 of work in the US around 2008/2009 of which all the invoices are in the file. It has recently undergone a full engine rebuild including a new crankshaft and pistons etc. Other recent work has included new shock absorbers and ball joints. The way this car drives is testament to its recent upkeep; it not only fills you with confidence to be able to drive it anywhere it is a real pleasure to sit behind the wheel and listen to the roar of that six-cylinder twin spark engine. The history comprises of two folders with rafts of receipts, original build sheet and delivery note, certification from Maserati Classiche and a recent mot with no advisories! The underneath is in superb rust-free original condition, the engine bay is in restored condition and the front seats have been completely restored in Italy. The paintwork is presentable and perfectly adequate to be used as is or it would benefit from some attention. What an incredibly rare and beautiful car that starts, drives and stops as well as it possibly could, especially with its disc brakes all around, hidden behind those exceptional Borrani wire wheels and spinners. 52,000 Miles
More about
The 1961 Maserati 3500GT is a classic Italian sports car with sleek lines and a powerful engine. It has a two-door coupe body style with a long hood and a low stance, giving it an aggressive and sporty appearance. Under the hood, it has a 3.5-liter inline-six engine that produces 220 horsepower, making it a capable performer on the road. The 3500GT's interior is elegantly designed with high-quality materials and features comfortable bucket seats and ample legroom. It was also equipped with power windows, a radio, and a heater. The 1961 Maserati 3500GT represents a classic era of Italian sports car design and engineering and remains a sought-after collector's item today.
Photo gallery
Simple Fees
---
for the seller.
for the buyer.
No setup, monthly, or hidden fees
Pay only when your vehicle is successfully sold
No double fees inflating prices
All offers are precalculated with WoowMotors fees with a minimum of 1,000€ and cannot exceed 10,000€.