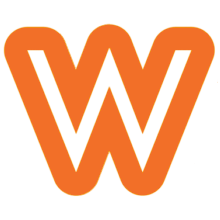 Location
Registration
Paint
Repainted with original color
History and strong points
One of the best 356 carrera 2 available On woowmotors storage
Description
Porsche carrera 2 One of few totally matching number Concours condition Complete history since new Documented
More about
The 1962 Porsche 356 Carrera 2 is a classic sports car that boasts a sleek and timeless design. It features a powerful air-cooled 4-cylinder engine that produces a maximum power output of 130 horsepower, providing an exhilarating driving experience. The exterior is characterized by its classic curves and signature Porsche styling, while the interior is designed with high-quality materials and comfortable seating. This particular model represents a significant moment in Porsche's history, as it was one of the last 356s produced before the launch of the 911. As a result, it is highly sought after by collectors and enthusiasts alike, and remains a symbol of Porsche's legendary heritage.
Photo gallery
Simple Fees
---
for the seller.
for the buyer.
No setup, monthly, or hidden fees
Pay only when your vehicle is successfully sold
No double fees inflating prices
All offers are precalculated with WoowMotors fees with a minimum of 1,000€ and cannot exceed 10,000€.