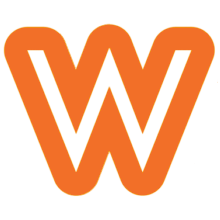 Model
II ex.Debbie Reynolds
Location
Registration
Paint
Repainted with original color
History and strong points
Owners: 1963-1975 Debbie Reynolds (Hollywood Actress) 1975-1983 Charles Walters (Hollywood Director) 1983-1985 Charles Williamson (Friend of Charles Walters) 1985-1999 Karen Spaulding (wife of Roger Spaulding, Facel specialist) 1999-2003 Dr. Richard Kent Nystrom (Classic Car Collector) 2004-2009 Dhr. F. van Harten (Facel enthusiastic, private restorer) Switzerland Current Owner
Description
. The Facel II was Facel Vega's best car in the eyes of Jean Daninos. Despite the company's bankruptcy in 1964, due to the Facellia's warranty issues, they kept building stunning grand tourers for the high society until the very last end. The Facel II was seen not just as the HK500's successor, it was also capable to compete against two-seated GT's like the Aston Martin DB4, Ferrari 250 GT and Mercedes-Benz 300 SL Gullwing. Against all odds, the Facel II was hard to beat. In zero to sixty mph sprints it was the quickest of them all. Only at higher speeds, up to 100mph the mentioned Ferrari was a bit faster in acceleration. All others had to let the Facel II go first. The last true Facel Vega went impressively fast in silence. The look and feel were truly unique in the car world, American brute force with European handling and brakes were matched with an interior that was at least at the same level as British luxurious interiors were. When parked or when passing by everyone would notice its French elegance from every angle. If it wasn't the Facellia that took down the company, the Facel II would have had a huge impact on the car world for a long time. At least it impressed famous people in time to order these last true Facel Vega's. Tony Curtis, Ringo Starr, Count Volpi and Debbie Reynolds were among the few Facel II buyers. Debbie sold the Facel II to Hollywood's unsung director Charles "Chuck" Walters in 1975. Walters is known for being the director who made Hollywood dance during the golden age of Hollywood musicals. In one of Walter's films, Debbie Reynolds convinced him of her abilities. In her role as (the unsinkable) Margaret "Molly" Brown, she paid tribute to the lady who had survived the Titanic, and who fought successfully for the rights of workers and women, and for education and literacy for children. Walter kept the Facel II in a small museum in Arkansas until he passed away in 1982. With the car comes correspondence between Debbie and 'Chuck', in which Mrs. Reynolds states that she still misses the car, mostly because of her beauty. The car was purchased by the American Facel specialist Roger Spaulding, who got the Facel II for his wife Karen. Karen at first was quite shocked that her beloved BMW was traded for the benefit of a good deal, but as soon as she saw the Facel II it was love at first sight. She kept the car until the late 90's. Richard Kent Nystrom was a relative of Karen (and Roger) and he purchased the Facel Vega in 1999. Nystrom was a renowned Professor of Art History who collected and restored rare classic cars. The Facel II was partly restored and kept in his collection until after he passed away in 2003. And then the current owner got the car and finalized the restauration. For his own personal taste, the car was finished in dark blue instead of the original white. Although the smaller Facellias look great in white, the bigger Facels lack a bit of class when painted in the lightest colour. It was Debbie who made this car shine. Only 180 examples of the handsome Facel II were ever made. This is a great opportunity to acquire a first series Facel II with a famous Hollywood star as first owner. The car comes with complete history and is in a great shape. The Facel II is among the most sought-after of all 1960s Grand Tourers. Not just because of the looks. It's the performance as well. En route it will give many cars a hard time, while you cruise in style. Specifications 355 hp Ex-Debbie Reynolds Complete history Restored between 2009 – 2017 Chassis number HK2-A183 (83rd produced, 1st Serie Facel II) Comes with some Debbie Reynolds memorabilia: a letter to Charles Walters and a black California license plate: DEB-000
More about
The 1964 Facel Vega II ex.Debbie Reynolds is a classic and rare luxury sports car with a unique design that combines style, comfort, and performance. Originally owned by actress and singer Debbie Reynolds, this car was manufactured by the French automaker Facel Vega and represents the pinnacle of their production. The car features a powerful V8 engine that can produce up to 390 horsepower and reach a top speed of 150 mph. It has a sleek and aerodynamic body with chrome accents and iconic curved grille that make it stand out on the road. Inside, the car is appointed with premium leather seats, wooden trimmings, and modern amenities such as air conditioning, power windows, and a state-of-the-art audio system. This specific model has a fascinating and storied history, being owned by a prominent entertainer and also appearing in movies and TV shows. It is a true collector's item and a testament to the golden age of automotive engineering and design.
Photo gallery
Simple Fees
---
for the seller.
for the buyer.
No setup, monthly, or hidden fees
Pay only when your vehicle is successfully sold
No double fees inflating prices
All offers are precalculated with WoowMotors fees with a minimum of 1,000€ and cannot exceed 10,000€.