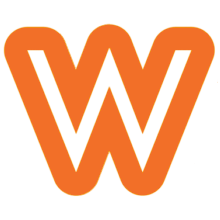 VEHICLE SOLD OR NOT AVAILABLE
Estimated : 
€120 000
 - 
€160 000
Model
Mustang Shelby GT350 Fastback - Tool room replica
Location
Registration
Paint
Repainted with original color
Description
This absolutely stunning Mustang has been built as a tool room replica of the Shelby GT350. 1965 registered Finished in stunning Shelby racing blue with white stripes, Shelby bonnet scoop, Bonnet pins, GT350r Front apron, Shortened and painted rear bumper, Looks amazing! Standard Shelby interior with Roll hoop, Dash pod with Rev counter and oil guage, Powered by an awesome Ford 302 built to 331ci blue printed and balanced to be safe to rev to 7500rpm (MSD Ignition system with rev limiter set at 6800rpm adjustable) Spec includes high pressure oil pump and cooler, Cobra T Pan sump windage tray, Steel crank, Forged rods, Competition cam and hydraulic tappets, Roller rockers, DART 2 heads, fully gas flowed, Triple valve angles, Edelbrock inlet manifold, Holley 670 street avenger carb, Electronic mallory distributor ,Ceramic coated headers 4in system. Rolling road set up to 407 bhp Fuel safe tank with twin Holley pumps and fuel pressure regulator. The amazing suspension spec includes Global west front suspension and lowered springs, Race quality uprights, Heavy duty anti roll bar, Red river quick steering box, All heavy duty joints, Rear reversed eye springs, Rear anti roll bar, This car is as clean underneath as on top! Tremec 5 speed gear box with Hydraulic semi competition clutch. 8″ Diff built by Hauser racing , 1000hp half shafts, Heavy duty bearings etc The brakes are Shelby style 4 pot calipers and rotors, Finned rear drums, All steel braided hoses. There is much more to list! This Mustang is in faultless condition that has had more love and attention to detail than you can imagine Must be seen to be truly appreciated
More about
The 1965 Ford Mustang Shelby GT350 Fastback - Tool room replica is a highly sought-after classic car that was designed to emulate the success of the original Shelby GT350. This particular model is a replica created with the utmost attention to detail and quality, replicating every aspect of the original GT350 with precision. The exterior of this car features a sleek and aerodynamic design with a bold and classic color scheme. The interior is equally impressive, with luxurious leather seats, a brushed aluminum dash, and a classic racing steering wheel that transport you back to the golden age of American muscle cars. Under the hood, this vehicle is equipped with a powerful engine that delivers top-notch performance, making it one of the most desirable cars of its time. The tool room replica is an accurate representation of the original GT350, and its quality craftsmanship and vintage styling make it a highly collectible and desirable car for auto enthusiasts around the world.
Photo gallery
Simple Fees
---
for the seller.
for the buyer.
No setup, monthly, or hidden fees
Pay only when your vehicle is successfully sold
No double fees inflating prices
All offers are precalculated with WoowMotors fees with a minimum of 1,000€ and cannot exceed 10,000€.