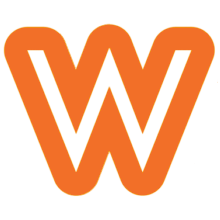 VEHICLE SOLD OR NOT AVAILABLE
Location
Registration
Engine
6 cylindres - 150 ch - 13 CV
Description
Mercedes 230 SL Pagode (W113) - Excellent état - Expertisée et garantie
More about
The 1965 Mercedes-Benz Pagode 230SL is a classic luxury sports car that exudes elegance and timeless design. The "Pagode" nickname comes from the unique shape of the car's hardtop roof, resembling the sweeping curves of an oriental pagoda. This two-seater convertible captures attention with its sleek and iconic exterior styling. The body is characterized by its clean lines, graceful curves, and chrome accents, giving it a distinctively sophisticated appearance. The front grille, adorned with the iconic Mercedes-Benz emblem, adds a touch of prestige. Under the hood, the 1965 Pagode 230SL boasts a 2.3-liter inline-six engine, delivering a responsive and exhilarating driving experience. With its innovative fuel-injection system, this car provides reliable and smooth power delivery, making it a pleasure to drive both in the city and on open roads. The engine produces around 150 horsepower, providing ample acceleration and a top speed of approximately 120 mph. Inside the cabin, the 230SL offers a combination of luxurious comfort and tasteful simplicity. The seats are upholstered in high-quality leather, providing excellent support and comfort. The dashboard is adorned with classic gauges, putting essential information within easy reach of the driver. Additionally, the car features a removable hardtop and a soft-top for all-weather versatility. The 1965 Pagode 230SL is known for its exceptional build quality and reliability, a testament to the legendary craftsmanship of Mercedes-Benz. It represents the pinnacle of mid-century automotive engineering and design, making it a sought-after classic car that collectors and enthusiasts cherish. Whether you're cruising along picturesque coastal roads or attending prestigious automotive events, the 1965 Mercedes-Benz Pagode 230SL offers a delightful combination of style, performance, and refinement that can evoke a sense of nostalgia for a bygone era.
Photo gallery
Simple Fees
---
for the seller.
for the buyer.
No setup, monthly, or hidden fees
Pay only when your vehicle is successfully sold
No double fees inflating prices
All offers are precalculated with WoowMotors fees with a minimum of 1,000€ and cannot exceed 10,000€.