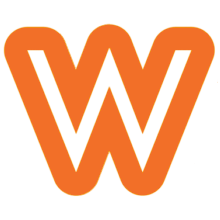 Location
Registration
Paint
Repainted with original color
History and strong points
Héritage certificate
Description
Morris Cooper MK1 de 1966, cette mini est dans un état proche du neuf. Elle est Matchin Number et color. Certificat Héritage de la voiture. C'est une vraie française vendu neuve en 1966. La carrosserie peinture a été refaite il y a 2 ans et la mécanique ( moteur, boite de vitesse, train roulant ) à entièrement été revu il y a 5 ans.
More about
The 1966 Morris Cooper is a classic British compact car that epitomizes the spirit of the swinging sixties. It is a two-door sedan known for its distinctive styling, compact size, and impressive performance. The Morris Cooper is part of the iconic Mini Cooper lineage and carries the same charm and character associated with this legendary line of cars. At first glance, the 1966 Morris Cooper captivates with its retro appeal. Its compact dimensions, rounded body shape, and classic color options make it an eye-catching vehicle that stands out in any crowd. The car features a smooth and aerodynamic design, with sleek lines and subtle curves that contribute to its timeless beauty. Under the hood, the Morris Cooper packs a surprising amount of power for its size. Equipped with a 1.3-liter four-cylinder engine, it offers a thrilling driving experience. With its nimble handling, the Morris Cooper is perfect for zipping through city streets or taking on winding country roads with confidence. Its small size, combined with its powerful engine, allows for quick acceleration and impressive maneuverability. Inside, the 1966 Morris Cooper offers a comfortable and functional cabin. Its simplicity and attention to detail reflect the era it was born in. The interior features durable materials, comfortable seating, and user-friendly controls. Despite its compact size, the Morris Cooper provides ample headroom and legroom for both the driver and passengers. Safety is also an important aspect of the Morris Cooper. While it may lack some of the advanced safety features found in modern cars, it offers solid construction and reliable braking systems for its time. The car's compact size also enhances its maneuverability, making it easier to navigate through crowded streets and tight parking spaces. Overall, the 1966 Morris Cooper is a timeless classic that captures the essence of the 1960s. Its compact size, stylish design, and impressive performance make it a beloved car by enthusiasts and collectors alike. Whether you're a fan of British cars or simply appreciate the nostalgia of the era, the Morris Cooper is an iconic vehicle that continues to turn heads and capture hearts.
Photo gallery
Simple Fees
---
for the seller.
for the buyer.
No setup, monthly, or hidden fees
Pay only when your vehicle is successfully sold
No double fees inflating prices
All offers are precalculated with WoowMotors fees with a minimum of 1,000€ and cannot exceed 10,000€.