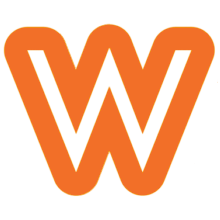 VEHICLE SOLD OR NOT AVAILABLE
Estimated : 
€25 000
 - 
€35 000
Location
Registration
Paint
Repainted with original color
History and strong points
FOR EUROPEAN BUYERS DUE TO BREXIT YOU'LL HAVE TO PAY A CLASSIC CAR TAX BETWEEN 5-12% ON TOP OF THE ASKING PRICE DEPENDING ON THE COUNTRY FOR CARS UK/EU OR EU/UK. I CAN ASSIST WITH TRANSPORT AND/OR OFFER A DOOR-TO-DOOR SERVICE INCLUDING TRANSPORT & CUSTOMS - ask for my fees THIS CAR IS LOCATED IN THE UK/ENGLAND and sold on behalf of the UK seller/owner. Initial communication organised by us with direct contact to the owner/seller once serious interest is confirmed. We can assist with the transport. The small print in large – always happy to answer any questions you may have. All offers are, unless otherwise agreed upon in writing, non-binding and subject to confirmation and to prior sale. All information given is based on the best knowledge and the seller's information. *The advertised £-price is the fixed price, the other currencies are indicative and need to be calculated at the daily exchange rate, contract directly between buyer & the seller in £-Stirling at the seller's T&Cs.
Description
Rare first-series example, Totally original, Excellent bodywork, Fitted with electronic ignition system, Original tool kit Stunningly original car free from corrosion and in exceptional condition. A Series 1 car from 1967 which are becoming increasingly hard to find. Pre dating Fiats takeover of Lancia and with the 1200 V4 engine - producing 80bhp. The car was imported from Italy in 2016 and has had a subtle amount of cosmetic restoration which is reflected in its appearance inside and out, with no known damage or visible corrosion, thanks largely to the car's many years in a warm Italian climate. This characterful Italian coupe's red leather upholstery and trim presents with a time-earned patina. The front seats and rear bench are very smart, with no substantial wear to speak of. The seats' stitching had become brittle and damaged with age, so they have been repaired by an upholsterer, using new foam and colour-matched thread – but the leather was retained. Mechanically the car is excellent, free revving and crisp handling and ride. It rides on a set of period-correct F.P.S. wheels, finished in gold, fitted with Pirelli P3000 tyres in size 165/80 R13, which are in good condition and have ample tread remaining. The car will be accompanied by its two original sets of keys, its owner's manual which has been translated and reprinted in English, receipts for its recent maintenance, its MOT test certificate from March 2021, its V5C and its original Italian registration documents. The original tool kit, spare wheel and warning triangle are also present.
More about
The 1967 Lancia Fulvia 1.2 is a classic Italian sports car renowned for its beautiful design, nimble handling, and impressive performance. Sporting a sleek and aerodynamic body with distinctive Lancia styling cues, the Fulvia was a highly sought-after car in its heyday and remains a coveted collector's item today. Under the hood, the 1.2-liter engine delivers snappy acceleration and plenty of power, while the car's advanced suspension system provides a smooth and responsive ride. Inside, the Fulvia features a comfortable and refined cabin with classic Italian details and high-end materials throughout. Overall, the 1967 Lancia Fulvia 1.2 is a true masterpiece of automotive design and engineering that continues to capture the hearts of enthusiasts around the world.
Photo gallery
Simple Fees
---
for the seller.
for the buyer.
No setup, monthly, or hidden fees
Pay only when your vehicle is successfully sold
No double fees inflating prices
All offers are precalculated with WoowMotors fees with a minimum of 1,000€ and cannot exceed 10,000€.