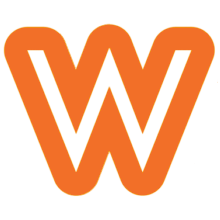 VEHICLE SOLD OR NOT AVAILABLE
Estimated : 
€25 000
 - 
€35 000
Location
Registration
Description
Numéro de série : AR2461218 Document administratif : certificat d'immatriculation de collection - Dépourvu de contrôle technique Date de mise en circulation : 1972 Produite à partir de 1966, l'Alfa Roméo Spider a été un vrai succès commercial avec plus de 126 000 unités en trois décennies. D'abord sortie sous le nom Duetto avec une ligne pensée par Pininfarina, elle fut modifiée en 1969 et sa nouvelle silhouette fit repartir les ventes. La Veloce tout comme le coupé et la berline, fut présenté en 1971. Notre exemplaire de 1972, avec seulement 82170 kms, est en bon état général de conservation. On note quelques dommages d'utilisation et de vieillesse, un accroc sur le dossier du siège avant droit. La capote est en bon état. Un seul voile de peinture sur base d'origine.. Le moteur révisé tourne comme une horloge. Produced from 1966, the Alfa Romeo Spider was a real commercial success with more than 126,000 units in three decades. First released under the name Duetto with a line designed by Pininfarina, it was modified in 1969 and its new silhouette boosted sales. The Veloce, like the coupe and the sedan, was presented in 1971. Our 1972 model, with only 82170 kms, is in good general condition. We note some use and age damage, a tear on the right front seat back. The hood is in good condition. Only one coat of paint on the original base. The overhauled engine runs like a clock.
Photo gallery
Simple Fees
---
for the seller.
for the buyer.
No setup, monthly, or hidden fees
Pay only when your vehicle is successfully sold
No double fees inflating prices
All offers are precalculated with WoowMotors fees with a minimum of 1,000€ and cannot exceed 10,000€.