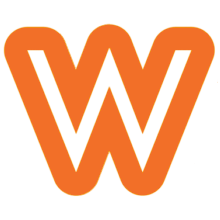 VEHICLE SOLD OR NOT AVAILABLE
Estimated : 
€340 000
 - 
€360 000
Location
Registration
Description
Original condition, original paint, service book,  2 owner , number matching
More about
The 1972 Ferrari DINO is a sleek, two-seat sports car that was produced by Ferrari from 1968 to 1973. It was named after Enzo Ferrari's son, Alfredo "Dino" Ferrari, who died at the young age of 24 in 1956. The DINO was the first car produced by Ferrari with a mid-engine configuration, meaning the engine is located behind the driver but in front of the rear axle. This design allowed for better weight distribution, making the car more balanced and responsive. The DINO was powered by a 2.4-liter V6 engine that produced 180 horsepower, enabling the car to reach a top speed of around 140 mph. The exterior of the car was designed to be aerodynamic, with a low, sloping hood and rounded body. The interior was luxurious, with leather seats and a wood-rimmed steering wheel. Although the DINO was not marketed as a Ferrari, it is still considered a true Ferrari by enthusiasts. The car was produced in limited numbers, making it a rare and highly sought-after collector's item. The 1972 model year is particularly desirable as it is one of the last years of production before the DINO name was retired and replaced by the 308 GT4.
Photo gallery
Simple Fees
---
for the seller.
for the buyer.
No setup, monthly, or hidden fees
Pay only when your vehicle is successfully sold
No double fees inflating prices
All offers are precalculated with WoowMotors fees with a minimum of 1,000€ and cannot exceed 10,000€.