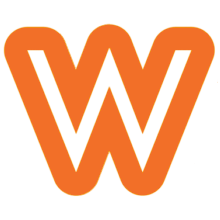 VEHICLE SOLD OR NOT AVAILABLE
Estimated : 
€35 000
 - 
€45 000
Location
Registration
Paint
Repainted with different color
Description
Auto restaurata totalmente. Priva di ruggine e perfettamente tenuta. Motore totalmente nuovo con 50 km
More about
The 1972 Lancia Fulvia Zagato 1300 is a vintage Italian sports car that captures the essence of 1970s design and performance. This particular model was produced by Lancia, an esteemed Italian automotive manufacturer known for their innovative and luxurious vehicles. The Fulvia Zagato 1300 stands out with its sleek and aerodynamic body, showcasing the unmistakable Zagato design language of the time. The car features a curvaceous and compact silhouette, with a low-slung profile that exudes sportiness and elegance. Its distinctive design elements include a sloping roofline, prominent wheel arches, and a signature double-bubble roof, adding a touch of uniqueness and character. Under the hood, the Lancia Fulvia Zagato 1300 is powered by a 1.3-liter V4 engine, delivering exceptional power and performance for its size. With its lightweight construction and nimble handling, the Fulvia Zagato 1300 offers an exhilarating driving experience, perfect for those who appreciate the thrill of a classic sports car. Inside, the Fulvia Zagato 1300 boasts a stylish and comfortable cabin, featuring sporty seats, a compact dashboard, and a sleek instrument panel. Despite its compact size, the car offers ample legroom and headroom, ensuring a pleasant driving experience for both the driver and passenger. Owning a 1972 Lancia Fulvia Zagato 1300 is not just about driving a high-performance sports car; it represents owning a piece of automotive history. With its striking design, impressive performance, and Italian craftsmanship, this vintage car continues to be a cherished collector's item, admired by car enthusiasts and connoisseurs around the world.
Photo gallery
Simple Fees
---
for the seller.
for the buyer.
No setup, monthly, or hidden fees
Pay only when your vehicle is successfully sold
No double fees inflating prices
All offers are precalculated with WoowMotors fees with a minimum of 1,000€ and cannot exceed 10,000€.