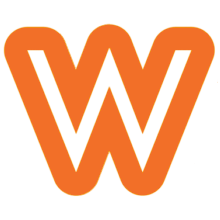 Location
Registration
Paint
Repainted with original color
History and strong points
Splendid and rare BMW 3.0 CSL of E9 type fully restored, only 439 units Left Hand Drive, folder of restoration invoices, detailled report, veteran vehicle, BMW Classic certificate, Matching Numbers, Matching Color ''Chamonix'', equipped with the straight 6 engine 3003 of HP 200.
Description
BMW 3.0 CSL 1973 6 Cylindres 200 HP , perfect condition
More about
The 1973 BMW 3.0 CSL is a classic sports car that epitomizes the sleek and dynamic design of the 1970s era. This two-door coupe is instantly recognizable for its iconic "batmobile" appearance, characterized by its aerodynamic bodywork, sharp lines, and a distinctive large rear spoiler. The 3.0 CSL's exterior features include flared wheel arches, a long hood, and front splitter, collectively contributing to its aggressive and sporty stance. Underneath its stylish exterior, the 3.0 CSL is powered by a 3.0-liter inline-six engine, which generates an impressive amount of power for its time. Equipped with mechanical fuel injection, this engine produces around 200 horsepower, offering exceptional performance on both the road and the racetrack. Its lightweight construction, featuring aluminum panels and a thinner steel body, further enhances its agility and handling capabilities. Inside, the 3.0 CSL exudes a combination of luxury and performance. The cabin provides a driver-focused environment, with supportive bucket seats, a three-spoke steering wheel, and a simple yet elegant dashboard design. The incorporation of lightweight materials continues here, with elements like lightweight door cards and carpeting. The 3.0 CSL's racing pedigree is another key aspect of its appeal. This model was specifically developed for motorsports, with the "CSL" standing for "Coupe Sport Leichtbau" or "Coupe Sport Lightweight." It achieved considerable success in various touring car championships, including numerous wins at prestigious events like the European Touring Car Championship and the 24 Hours of Spa. Overall, the 1973 BMW 3.0 CSL is a classic sports car that seamlessly blends striking looks, powerful performance, and a rich motorsport heritage. It continues to captivate automotive enthusiasts and collectors alike, representing an iconic symbol of BMW's excellence in design and engineering during the 1970s.
Photo gallery
Simple Fees
---
for the seller.
for the buyer.
No setup, monthly, or hidden fees
Pay only when your vehicle is successfully sold
No double fees inflating prices
All offers are precalculated with WoowMotors fees with a minimum of 1,000€ and cannot exceed 10,000€.