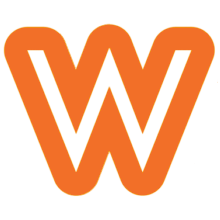 Location
Registration
Paint
Repainted with original color
History and strong points
JAGUAR Type E V12 Cabriolet 78 000 km, boite automatique.
Description
JAGUAR Type E V12 Cabriolet 78 000 km, boite automatique. Belle et importante restauration, atelier David Bernard (Le Cannet 06) spécialiste Jaguar 2022 / 50 000€ de factures: -Nombreuses pièces neuves -Pneus neufs -Capote neuve alpaga -Moquette neuve -Optiques de phares neuves -Kit de sellerie -Batterie neuve -Amortisseurs neufs -Ensemble freinage entièrement revu. -Révision complète, moteur et boite de vitesse.
More about
The 1973 Jaguar Type E, also known as the Jaguar E-Type, is a classic sports car that exudes elegance and sophistication. This two-seater coupe combines a sleek and aerodynamic design with powerful performance, making it a timeless icon in the automotive world. Featuring a long, sculpted bonnet, curvaceous fenders, and a sloping roofline, the Jaguar Type E boasts a striking and captivating appearance. Its timeless design embodies the essence of a true British sports car, with sleek lines that flow effortlessly from the prominent front grille to the bold rear end. The iconic rounded headlamps and slim taillights further enhance its distinct personality. Under the hood, the 1973 Jaguar Type E offers exceptional performance and handling. It is equipped with a powerful six-cylinder engine that delivers smooth acceleration and exhilarating speed. The engine's sound reflects the car's sporty nature, resonating with a deep and refined growl that adds to the overall driving experience. Inside the cockpit, the Jaguar Type E provides a tasteful blend of luxury and comfort. The driver-focused cabin features plush leather seats, a wooden steering wheel, and a simple yet elegant dashboard layout. The car's ergonomic design ensures a comfortable driving position and easy access to all essential controls. With its superb performance and stunning aesthetics, the 1973 Jaguar Type E continues to be an automotive classic that appeals to both car enthusiasts and collectors. Whether cruising along scenic roads or participating in prestigious car shows, this timeless British beauty is sure to turn heads and leave a lasting impression.
Photo gallery
Simple Fees
---
for the seller.
for the buyer.
No setup, monthly, or hidden fees
Pay only when your vehicle is successfully sold
No double fees inflating prices
All offers are precalculated with WoowMotors fees with a minimum of 1,000€ and cannot exceed 10,000€.