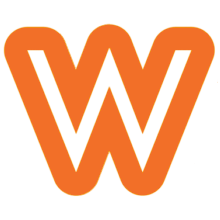 Location
Registration
Paint
Repainted with original color
Description
Ready to drive - GT4 Type Bertone - Full service done with new belts
More about
The 1977 Ferrari 308 GT 4 is a mid-engine sports car with a sleek and aerodynamic design. It features a distinctive Pininfarina-styled body with a long, low hood and a wedge-shaped profile. The car has four seats, making it a rare Ferrari model that can comfortably accommodate four passengers. The 308 GT 4 is powered by a 3.0-liter V8 engine with a five-speed manual transmission, capable of producing 255 horsepower. The car's suspension and handling are finely tuned for responsive driving, and it features disc brakes on all four wheels for enhanced safety and stopping power. Overall, the 1977 Ferrari 308 GT 4 is a stylish and powerful sports car that is sure to turn heads and deliver an exciting driving experience.
Photo gallery
Offers

Simple Fees
---
for the seller.
for the buyer.
No setup, monthly, or hidden fees
Pay only when your vehicle is successfully sold
No double fees inflating prices
All offers are precalculated with WoowMotors fees with a minimum of 1,000€ and cannot exceed 10,000€.