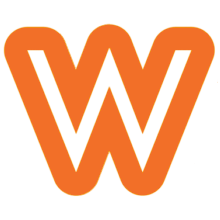 Estimated : 
€40 000
 - 
€50 000
Estimated : 
€40 000
 - 
€50 000
Location
Registration
Paint
Repainted with different color
Description
R5 Alpine Gr2 à vendre. Entièrement restauré en 2018 de A a Z. Voiture qui a quasiment toutes les options gr2 d'époque. Eligible au PTH FIA . Le kit déco style 1000 pistes est en autocollant donc possibilité de l'enlever et de la faire à votre gout. Elle est de 1977 et donc éligible a beaucoup de rallye historique comme monte Carlo, neige et glace, tour de Corse ou tout autre rallye dans cette catégorie. Il n'y a rien à faire voiture qui a été fiabilisé au cours du temps avec moi. La caisse est entièrement soudée. Les suspensions sont des Soben gr2. Triangle type gr2 mécano soudé. Tableau de bords gr2 usine avec compte tour et affichage temp et pression Stack. Elle est équipée d'un VH trip monte Carlos et d'un Etrip. Siège Sparco. Boite de vitesse faite sur mesure type rapport cour avec auto bloquant. Pneus Michelin TB 15 sur jante Gotti r17 neuve. Echappement 4-2 2-1 gr2 d'époque et ligne complète gr2 en inox. Feux longue porté et anti brouillard Cibié avec ampoule xénon. Faisceau électrique entièrement neuf. Dossier complet de la restauration. Lot de bord plus soulte : 8 jantes Gotti r17 4 jantes Fergat r5 gr2 2 moyeux avant gr2 complet avec étrier de frein 2 moyeux arrière gr2 1 jeux bras de suspensions arr 1 boite de vitesse avec couple conique 8x33 1 moteur R5 alpine Vilebrequin Ferry et volant moteur allégé Embrayage neuf Roulement roue Plaquette de frein
More about
The 1977 Renault R5 Alpine Gr2 is a small, but powerful sports car from the French manufacturer. The R5 Alpine was produced as a rally car and designed for high-performance racing. It has a lightweight body and a powerful engine, capable of reaching impressive speeds, even on rough roads. The Gr2 version of the R5 Alpine is an upgraded model that features improved suspension, brakes, and aerodynamics. Its distinctive exterior is characterized by its sharp hood scoop, flared wheel arches, and large rear spoiler. Inside, the two-seater cabin is sparse, but functional, with bucket seats, a sporty steering wheel, and racing pedals. The Renault R5 Alpine Gr2 is a true vintage sports car, revered for its nimble handling, quick acceleration, and dynamic performance on the track or on the open road.
Photo gallery
Offers

Simple Fees
---
for the seller.
for the buyer.
No setup, monthly, or hidden fees
Pay only when your vehicle is successfully sold
No double fees inflating prices
All offers are precalculated with WoowMotors fees with a minimum of 1,000€ and cannot exceed 10,000€.