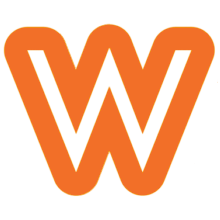 Location
Registration
Description
FERRARI 308 GTB CARTER SEC V8 3.0L 255 cv : 1ERE MAIN et 16300 KMS !!! PRODUIT EXCEPTIONNEL MEC : 22/05/1980 ENERGIE : ESSENCE PUISSANCE : 17 CV / 255 CV din COULEUR : ROSSO METAL FER 302-/C INTERIEUR : CUIR CONNOLLY SABBIANA 3234 CARTE GRISE FRANCAISE : OUI ORIGINE : FERRARI POZZI AUTO RAMA Ce véhicule a été acheté neuf à Toulouse en mai 1980. Elle possède l'intégralité de ses papiers d'origine ainsi que ses accessoires. Il s'agit d'un véritable véhicule de collectionneur, matching number et matching color dont l'ensemble des équipements sont fonctionnels. Un seul propriétaire depuis 1980. Une remise en route intégrale a été effectuée avec le plus grand soin dans notre atelier. Sa patine d'origine a été conservée. Cette FERRARI est une pièce exceptionnelle dans un état et une configuration rares donnant l'impression que le temps s'est arrêté en 1980… Aucun frais à prévoir.
More about
The 1980 Ferrari 308 GTB is a two-seat sports car that packs an impressive performance while maintaining a timeless and classic design. With a sleek and low-profile exterior, this vehicle features a distinctive wedge-shaped body with a long hood and angular lines. The car is powered by a mid-mounted 2.9-liter V8 engine, which produces 240 horsepower and is paired with a five-speed manual transmission. The interior of the car is minimalist yet luxurious, featuring leather sport seats, air conditioning, and a classic Ferrari steering wheel. The 308 GTB also boasts improved handling thanks to its fully independent suspension, which provides a smooth and controlled ride. Overall, the 1980 Ferrari 308 GTB is an iconic sports car that delivers an exhilarating driving experience while standing out for its timeless and elegant style.
Photo gallery
Offers

Simple Fees
---
for the seller.
for the buyer.
No setup, monthly, or hidden fees
Pay only when your vehicle is successfully sold
No double fees inflating prices
All offers are precalculated with WoowMotors fees with a minimum of 1,000€ and cannot exceed 10,000€.