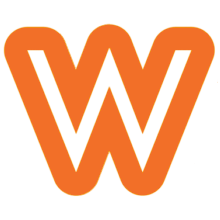 VEHICLE SOLD OR NOT AVAILABLE
Location
Registration
Description
Etat collection totalement conforme, historique complet Citroen 2CV "007". One of 500 ever made, all released in 1981 to celebrate "For your eyes only" vehicle. Concours condition, absolutely stock time capsule. Specificities for this limited edition include: Jaune Hélios AC 336 Square headlights as opposed to the round ones of the mainstream models Disc brakes Rose grey rims Specific set of "bullet holes" stickers and 007 decals.
More about
The 1981 Citroen 2CV 007 is a unique and nostalgic car that oozes retro charm. This compact vehicle is perfect for anyone who loves classic cars and is looking for an affordable and fun ride. The 2CV was France's answer to the Volkswagen Beetle, but it has its own distinct character with its quirky design and slow-paced driving experience. The 007 model was a limited edition that was released to commemorate the James Bond film, "For Your Eyes Only". It features an eye-catching yellow paint job with black detailing and a Bond logo on the front grill. The interior of the car is spartan but functional, with comfortable seats and convenient features such as the canvas roof that can be rolled back for an open-air driving experience. Overall, the Citroen 2CV 007 is a real head-turner that is sure to make you stand out on the road.
Photo gallery
Simple Fees
---
for the seller.
for the buyer.
No setup, monthly, or hidden fees
Pay only when your vehicle is successfully sold
No double fees inflating prices
All offers are precalculated with WoowMotors fees with a minimum of 1,000€ and cannot exceed 10,000€.