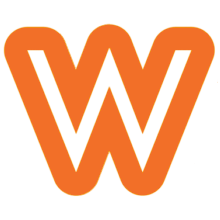 VEHICLE SOLD OR NOT AVAILABLE
Estimated : 
€4 000
 - 
€5 000
Location
Registration
Description
Numéro de série : 01539484 Document administratif : Certificat d'immatriculation - Dépourvu de contrôle technique Fabrication : de 1984 à 1985 A partir de 1969, l'A112 a été produite pour concurrencer l'Austin Mini lançée en 1965 et dont la licence de production pour l'Italie était détenue par Innocenti. Dès 1971 une version plus sportive siglée Abarth épaula le modèle normal. Conçue par Dante Giacosa et habillée par le Centro Stile Fiat pour le côté esthétique. C'est avec le concours de Carlo Abarth, à la tête de la branche compétition de Fiat et Lancia, que le moteur est conçu. Provenant des collections du Château de Savigny notre véhicule est complet et en état " sortie de grange ", non roulant. Il s'agit d'une version 7 recherchée car produite à seulement 1200 exemplaires environ. From 1969 onwards, the A112 was produced to compete with the Austin Mini launched in 1965 and licensed for production in Italy by Innocenti. From 1971 onwards, a sportier version with the Abarth name was produced alongside the normal model. Designed by Dante Giacosa and dressed by the Centro Stile Fiat for the aesthetic aspect. The engine was designed with the help of Carlo Abarth, head of the Fiat and Lancia racing branch. From the collections of the Château de Savigny, our vehicle is complete and in "out of barn" condition, not running. It is a sought-after 7 version, as only about 1,200 were produced.
Photo gallery
Simple Fees
---
for the seller.
for the buyer.
No setup, monthly, or hidden fees
Pay only when your vehicle is successfully sold
No double fees inflating prices
All offers are precalculated with WoowMotors fees with a minimum of 1,000€ and cannot exceed 10,000€.