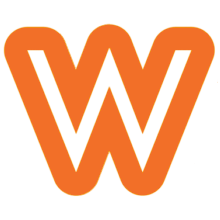 Location
Registration
Paint
Repainted with different color
History and strong points
OCTOBRE 2022 Filming for the Auto motor show TV
Description
R 11 turbo group A phase 1 evo 1 150 cv On private collection during a long time Engine carburator and  turbo pressure need some adjustment  
More about
The 1984 Renault R11 Turbo GA is a compact hatchback that features a sporty design and a turbocharged engine. The car has a two-door body style and a distinctive sloping roofline. The turbocharged 1.4-liter engine produces 115 horsepower and delivers quick acceleration and responsive handling. The car is equipped with a 5-speed manual transmission and front-wheel drive. The interior is simple yet functional and features cloth upholstery and a basic stereo system. Overall, the 1984 Renault R11 Turbo GA is a fun and quirky car that offers a unique driving experience while still being practical and efficient.
Photo gallery
Offers

Simple Fees
---
for the seller.
for the buyer.
No setup, monthly, or hidden fees
Pay only when your vehicle is successfully sold
No double fees inflating prices
All offers are precalculated with WoowMotors fees with a minimum of 1,000€ and cannot exceed 10,000€.