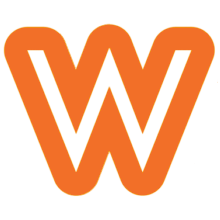 Location
Registration
Paint
Repainted with original color
Description
Jaguar XJS V12 5L3, en très bel état de présentation et de fonctionnement. Cette voiture a été achetée à son deuxième propriétaire, une dame qui l'avait achetée à un ami en première main et ne la conduisait plus depuis quelques années. Depuis son achat, elle a bénéficié d'une rénovation totale de la carrosserie, du circuit d'alimentation, du réservoir jusqu'à l'injection, de l'allumage, du train avant complet et des étriers, du ciel de toit, un train de pneus neufs. Bien entendu tous les fluides ont été remplacés, moteur, boîte, circuit de refroidissement pour plus de 18000€ de factures au total. Son intérieur en cuir noir est en parfait état d'origine, ainsi que les panneaux de portes, la banquette arrière et le ciel de toit (neuf).
More about
The 1990 Jaguar XJS is a sleek and luxurious coupe with a distinctive long, low hood and pinched waistline. Its body is composed of smooth and angular lines, giving it a sharp and modern appearance. The car features a 5.3 liter V12 engine, which provides plenty of power for cruising down the highway or tackling winding roads. Inside, it boasts a spacious and elegant cabin with comfortable leather seats and high-quality wood and chrome accents. The XJS also includes a range of high-end features, such as power windows, air conditioning, and a premium sound system. As a classic luxury car, the 1990 Jaguar XJS offers a refined driving experience and timeless design.
Photo gallery
Simple Fees
---
for the seller.
for the buyer.
No setup, monthly, or hidden fees
Pay only when your vehicle is successfully sold
No double fees inflating prices
All offers are precalculated with WoowMotors fees with a minimum of 1,000€ and cannot exceed 10,000€.