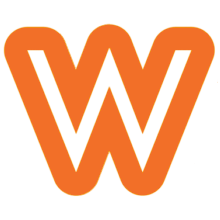 VEHICLE SOLD OR NOT AVAILABLE
Location
Registration
Description
A vendre une très belle Aston Martin Virage Volante de 1993 Descriptif: Il s'agit donc d'une très rare Aston Martin Virage Volante de 1993 (1/120 ex) - Modèle Volante (donc convertible) - Couleur gris foncé, peinture en excellent état - intérieur en cuir noir - Capote noire en excellent état - Moteur V8 de 5,3L - 310 cv - Conduite volant à gauche - Transmission automatique - La toute dernière série Aston Martin faite à la main ! - Voiture très rare, avec seulement 233 unités jamais construites dont seulement 120 conduite à gauche - Par conséquent, une voiture avec beaucoup de potentiel de croissance supplémentaire - Roues et pneus comme neufs - Nouveau pare-brise (chauffé) - Nouvel alternateur, nouvelle batterie, tous les nouveaux fluides, check-up du moteur, check-up de l'électricité, du système de carburant, de la pompe à vide, etc, etc... - 109 000 kilomètres réels - Boîte à outils d'origine - Carnet d'entretien d'origine (complet) - Carnet d'entretien complet et toutes les factures de 2000 à maintenant - Immatriculation Belge Un petit défaut est un petit bout de passepoil du siège conducteur qui est usé sur une longueur de +/- 5cm (visible sur 1 des photos) mais sinon il est en excellent état et tout fonctionne comme il se doit, ce qui est très , très rare pour une ancienne Aston avec autant de fonctionnalités. Pour plus d'informations, n'hésitez pas à nous contacter
More about
The 1993 Aston Martin Virage Volante is a luxurious and powerful convertible that exudes classic British elegance. With a sleek design featuring long, sweeping lines and a low, wide stance, this vehicle combines high performance with refined sophistication. Under the hood, the Virage Volante boasts a 5.3-liter V8 engine that delivers 330 horsepower and can reach speeds of up to 155 miles per hour. The interior is also adorned with premium materials and comfortable leather seats, making it the perfect choice for a stylish and thrilling ride through scenic routes or city streets.
Photo gallery
Simple Fees
---
for the seller.
for the buyer.
No setup, monthly, or hidden fees
Pay only when your vehicle is successfully sold
No double fees inflating prices
All offers are precalculated with WoowMotors fees with a minimum of 1,000€ and cannot exceed 10,000€.