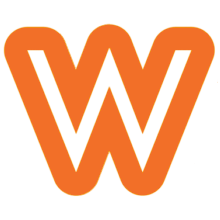 VEHICLE SOLD OR NOT AVAILABLE
Estimated : 
€60 000
 - 
€75 000
Location
Registration
Paint
Repainted with original color
Description
From 1990 to 1994 Mercedes-Benz sold a high-performance version of the W124, the 500E, which was created in close cooperation with Porsche. In fact, each 500E was hand-built by Porsche, being transported back and forth between the Mercedes plant and Porsche's plant in Zuffenhausen, Germany, during assembly – taking a full 18 days to complete each model. In 1994 it was face-lifted along with the rest of the range and renamed to 'E500'. The 500E and E500 were known by Porsche as Type 2758 in that company's official nomenclature. EQUIPMENT Blue-Black Metallic paintwork, Anthracite leather upholstery, 4-speed switchable automatic transmission, 17-inch Evo II (E500 Limited) alloy wheels, Heated and electric Recaro front seats with memory, Electric tilt/slide sunroof, Electrically adjustable steering column, Automatic air conditioning, Electric windows, Electric door mirrors, Front central armrest, Mercedes cassette radio, Heat-insulating glass, Wood veneer interior trim, Tinted rear windows, Headlamp washer system, Infrared remote central locking, Mercedes tool roll, Spare keys. EXTERIOR Hand assembled at Porsche in limited numbers and endowed with a powerful 5-litre V8, the E500 is one of the ultimate 90s Q-cars. Beautifully finished in timeless Blue-Black Metallic, this particular example – one of only 1,855 facelift cars – presents in excellent condition throughout. The paintwork has just been treated to a full machine polish by our in-house detailer and thus maintains a deep, uniform shine with no unsightly swirl marks or signs of previous poor repair. Aside from a handful of light frontal stone chips and one small mark on the edge of the offside rear door there are very few blemishes to report and, having resided on Japan's unsalted roads since new, there is no rust to be found in any of the common weak spots. All the lights are clear and damage-free, and the anodised trims present with an excellent shine. INTERIOR A treat for surely any Mercedes-Benz enthusiast, the E500's well-equipped interior does not disappoint. Boasting heated and electric Recaro front seats, climatic air conditioning, fine wood trim, and that quality fit and finish 90s Mercedes are so well known for, it's a superb place to be. The seats are without any major wear and the leather still feels soft to the touch. Having clearly been garaged when not in use the wood veneer is almost entirely crack-free and the headlining is without any sagging issues. In the footwells you'll find the original Mercedes-Benz overmats, and pleasingly the original cassette radio also remains fitted having never been replaced with an aftermarket head unit. ENGINE & TRANSMISSION At the heart of the E500 is of course the Mercedes-Benz 5-litre V8. The engine bay here is very well presented, not overly dressed but in excellent original condition with no signs of any rust or previous poor repair. Having just returned from a full inspection by our trusted classic car specialists the mechanics of the car are in tip-top condition. Reading through the history file it's clear that this one has always been maintained regularly and to a high standard. Unlike many cars imported from Japan it's accompanied by a comprehensive and up-to-date maintenance record from new. The last service was carried out by a Mercedes specialist in 2021 at 94,325 miles (151,802km). A fresh MOT will be done upon sale. HISTORY FILE Supplied new by Yanase Mercedes-Benz in Japan, this exquisite E500 was first registered in September 1994. It was brought into the UK in 2016 and has seen just one private owner since then, the first registered keeper on the V5C being the company who imported it. The car's low mileage of 94,739 miles (152,467km) is fully verified by a comprehensive service record from new, and since landing over here its maintenance has continued on regardless of cost. In fact, since 2016 the current owner has spent in excess of £22k on the mechanicals alone! Within the History File the lucky new owner will be presented with the original Mercedes document pack, all owner's manuals including original service booklets, a thick raft of UK invoices, two spare keys, and the V5C showing only one former keeper. Services have been recorded at the following mileages: 1,262 – 8,636 – 71,673 – 25,905 – 42,159 – 56,783 – 58,816 – 60,950 – 63,815 – 71,110 – 79,747 – 82,166 – 84,082 – 94,176 – and most recently in February 2021 at 94,325 miles. FOR EUROPEAN BUYERS DUE TO BREXIT YOU'LL HAVE TO PAY VAT BETWEEN 19-22% ON TOP OF THE ASKING PRICE DEPENDING ON THE COUNTRY FOR CARS UK/EU OR EU/UK - TALK TO ME ABOUT TAX/VAT, THERE MIGHT BE A SOLUTION TO MINIMISE THAT ADDITIONAL COST. I CAN ASSIST WITH TRANSPORT AND/OR OFFER A DOOR-TO-DOOR SERVICE INCLUDING TRANSPORT & CUSTOMS - ask for my fees THIS CAR IS LOCATED IN THE UK/ENGLAND and sold on behalf of the UK seller/owner. Initial communication organised by us with direct contact to the owner/seller once serious interest is confirmed. We can assist with the transport. The small print in large – always happy to answer any questions you may have. All offers are, unless otherwise agreed upon in writing, non-binding and subject to confirmation and to prior sale. All information given is based on the best knowledge and the seller's information. The advertised £-price is the fixed price, the other currencies are indicative and need to be calculated at the daily exchange rate, contract directly between buyer & the seller in £-Stirling at the seller's T&Cs.  
More about
The 1994 Mercedes-Benz E500 W124 is a luxury sedan that exudes elegance and sophistication. Its exterior is sleek and aerodynamic with clean lines and a refined color palette. The interior features plush leather seats, advanced technology, and intricate wood trims that add a touch of opulence. Under the hood, this car is powered by a muscular 5.0-liter V8 engine that delivers impressive acceleration and a smooth ride. With its high-performance suspension system, precise steering, and reliable braking, the 1994 Mercedes-Benz E500 W124 provides an exceptional driving experience that is synonymous with the Mercedes-Benz name.
Photo gallery
Simple Fees
---
for the seller.
for the buyer.
No setup, monthly, or hidden fees
Pay only when your vehicle is successfully sold
No double fees inflating prices
All offers are precalculated with WoowMotors fees with a minimum of 1,000€ and cannot exceed 10,000€.