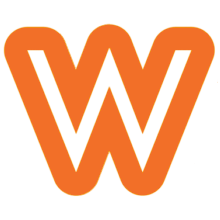 Model
XJ6 (X300) 4.0 Sport
Location
Registration
History and strong points
Two owners, always in a garage and very well maintained. Also, the last of the classic Jaguar saloons. Deux propriétaires, toujours couché au garage et très bien entretenue. Egalement, il s'agit de la dernière berline Jaguar classique.
Description
This is a perfect car in spite of its mileage (190.000 Kms) because it is a 2-owner car and both owners friends of us are very careful. First owner is a hospital owner and the second one an architect. Moreover, both live the next door from us. This means we have known this car since it was delivered by the Zaragoza Jaguar dealer. Unfortunately, Service book was lost by the first owner's chauffeur but Jaguar dealer could confirm they did all services until the car had 160,000 Km. All other books are with the car. The whole car is in first paint, and the car was always in a garage. The leather interior is almost in like-new condition in spite of being light beige. It should be pointed out that this 4.0 Sport version is the rarest one. And this is the last of the real Jaguar engines, before switching to Ford. Altogether, a car for enjoying driving at the same time you are surrounded by a cosy british saloon. Voici une voiture en parfait état malgré son kilométrage (190.000 Km) car il s'agit d'une voiture ayant seulement eu deux propriétaires extrèmement soigneux. Le premier est un propriétaire d'hôpital et le second un architecte. Deux plus l'un et l'autre sont nos voisins. Ceci veut dire que nous connaissons ce véhicule depuis sa livraison par le concessionnaire Jaguar de Saragosse. Malheureusement, le carnet d'entretien a été égaré par le chauffeur du premier propriétaire, mais le concessionnaire nous a confirmé que toutes les révisions avaient été faites chez eux jusqu'à 160.000 Km. Tous les autres livres sont présents. La voiture est toute en première peinture et n'a jamais couché dehors. Le cuir est en parfait état malgré sa couleur beige clair. Il faut dire que cette version 4 litres Sport est la plus rare de toutes. Et il s'agit du tout dernier moteur Jaguar avant qu'il ne soit remplacé par des moteurs Ford. En résumé, voici une voiture pour connaisseurs qui aiment conduire et à la fois jouir de l'ambiance cossue d'un salon anglais.
More about
The 1995 Jaguar XJ6 (X300) 4.0 Sport is a luxurious and sleek sedan that boasts a powerful 4.0-liter engine. With sporty accents such as dual exhaust pipes, spoiler, and lower body moldings, this car is designed to make a statement on the road. The exterior features a classic Jaguar styling with a low, curvaceous roofline and bold grille. The interior boasts a spacious and elegant cabin with leather upholstery, wood trim accents, and modern amenities such as a premium sound system, climate control, and power seats. The X300 4.0 Sport provides a smooth and comfortable ride with precise handling and responsive steering. Overall, this Jaguar model combines luxury and performance to create a true tour de force of the motoring world.
Photo gallery
Simple Fees
---
for the seller.
for the buyer.
No setup, monthly, or hidden fees
Pay only when your vehicle is successfully sold
No double fees inflating prices
All offers are precalculated with WoowMotors fees with a minimum of 1,000€ and cannot exceed 10,000€.