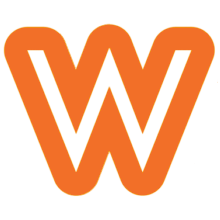 VEHICLE SOLD OR NOT AVAILABLE
Estimated : 
€110 000
 - 
€130 000
Model
Delta Integrale Evo2 Giallo Ginestra
Location
Registration
Paint
Repainted with original color
History and strong points
FOR EUROPEAN BUYERS DUE TO BREXIT YOU'LL HAVE TO PAY VAT BETWEEN 19-22% ON TOP OF THE ASKING PRICE DEPENDING ON THE COUNTRY FOR CARS UK/EU OR EU/UK - TALK TO ME ABOUT TAX/VAT, THERE MIGHT BE A SOLUTION TO MINIMISE THAT ADDITIONAL COST.   I CAN ASSIST WITH TRANSPORT AND/OR OFFER A DOOR-TO-DOOR SERVICE INCLUDING TRANSPORT & CUSTOMS - ask for my fees  THIS CAR IS LOCATED IN THE UK/ENGLAND and sold on behalf of the UK seller/owner. Initial communication organised by us with direct contact to the owner/seller once serious interest is confirmed. We can assist with the transport. The small print in large – always happy to answer any questions you may have. All offers are, unless otherwise agreed upon in writing, non-binding and subject to confirmation and to prior sale. All information given is based on the best knowledge and the seller's information.  *The advertised £-price is the fixed price, the other currencies are indicative and need to be calculated at the daily exchange rate, contract directly between buyer & the seller in £-Stirling at the seller's T&Cs. 
Description
This 35k mile example is one of only 220 bonafide Giallo Ginestra Evo IIs ever produced. The paintwork presents in exceptional condition throughout and the quality of the finish is quite simply stunning with a deep, lustrous shine and absolutely no marks or blemishes to report. There are of course no rust issues present to either the bodywork or underside, the car having been stripped and fastidiously refurbished over an 18-month period. Even finer details such as the trims are in first-rate condition, and the panel gaps are spot on. With the exception of a few subtle changes including the black grille, Group A door mirrors, and larger 17-inch wheels, the exterior is visually not far off a standard example. INTERIOR Sitting inside the Integrale there's no doubt you're behind the wheel of something special. The first thing you'll notice are sliding Recaro buckets in black velour, and to hold you in place are 3-inch OMP harnesses for both driver and passenger. Other high-quality OMP items include a full roll cage, Alcantara steering wheel, and aluminium pedals. The original door cards have also been replaced with brushed aluminium items, and the rear seats have been removed entirely; in their place, a full-size spare wheel mounted firmly to the cage. The dash and centre console remain for the most part in their original state, with a few upgrades over standard including an uprated boost gauge for enhanced driver feedback, and the necessary Evo II short-shift kit with carbon fibre surround. The cabin is lifted further with tailored HF floor mats and a bespoke rear carpet installation giving a superb OEM-quality finish. ENGINE & TRANSMISSION Lifting the bonnet reveals a very clean and well presented engine bay. During the car's restoration the engine was removed and upgraded to the high specification detailed below. It was professionally remapped by JM imports in Newcastle and is currently running circa 290bhp at just 0.9 bar for optimum longevity and reliability. Full specification as follows: • AEM Induction kit with aluminium heat shield • 4 branch tubular exhaust manifold • SARD Fuel regulator • Colombo & Bariani high lift cams and Vernier cam pulleys • Full stainless steel rally spec. turbo-back exhaust system • Pierburg 3 port boost solenoid • HKS EVC boost controller • Uprated ignition leads • Full silicone intake, boost, and coolant system hoses • Goodridge turbo oil feed hose • Garrett T3 turbo • Billet aluminium radiator supports • Powerflex yellow torque mount bush • Brand new OEM quality water pump, alternator, auxiliary belts, tension wheel, and knock sensor • Brand new cam seals, crank seals, prop seal, oil pipe seals, gaskets, etc. • Brand new uprated clutch • Fully reconditioned transfer box WHEELS, TYRES & BRAKES This striking Giallo Ginestra sits on larger 17-inch alloy wheels all in perfect unmarked condition. They are wrapped in matching Continental tyres with less than 2k miles of wear. The brakes have also been checked and remain in fine operational condition. The Brembo callipers have all been fully refurbished in yellow. Additional underside specification as follows: • BC Racing RM coil overs with pillow ball adjustable top mounts. • Walker's tubular rear diff cradle (stronger and lighter than OEM) • Front and rear turret-mounted strut braces, powder coated in anthracite • All driveshafts refurbished with brand new SKF CV joints and new boots • All new SKF hub bearings • Billet aluminium rear ARB hangers • Fully Powerflex poly-bushed throughout • Spherical rose-jointed control arms and front drop links • Goodridge braided brake lines all round with Motul RBF600 brake fluid • Stainless steel fuel tank straps • Stainless steel hardware used throughout on all non-load-bearing fixings • Control arms, driveshafts, trailing arms, hubs, anti-roll bars and support brackets all shot-blasted and powder coated in black HISTORY FILE First registered in 1995 this striking rust-free example is one of only 220 Evo IIs produced in sublime Giallo Ginestra. Under current ownership the car has been fully refreshed to a very high standard and so presents in exceptional condition throughout. With only 35k miles under its belt it further benefits from a number of tasteful 'clubsport' upgrades (as above) perfectly suited to fast-road use, and unsurprisingly it's the most rewarding Integrale we've ever driven. The accompanying History File comprises the original Lancia document pack, owner's manuals, the V5C registration document (showing 1 former keeper), and a raft of parts and labour invoices. The car was imported from the salt-free roads of Japan in 2016 with all taxes paid on arrival. It has covered less than 2k dry miles since being in the UK.
More about
The 1995 Lancia Delta Integrale Evo2 Giallo Ginestra is a rare and highly sought-after Italian sports car. Finished in a bright yellow color known as Giallo Ginestra, this Delta Integrale Evo2 stands out from the crowd. It features a turbocharged 2.0-liter inline-four engine that produces 210 horsepower and a fully syncromeshed manual transmission. The car is equipped with four-wheel drive and a limited-slip differential, delivering excellent handling and performance. The interior is trimmed in black leather and features Recaro sport seats. The car also includes air conditioning, power windows, and a premium sound system. With its distinctive looks, rally-bred performance, and exclusive Italian pedigree, the Lancia Delta Integrale Evo2 Giallo Ginestra is a true automotive icon.
Photo gallery
Simple Fees
---
for the seller.
for the buyer.
No setup, monthly, or hidden fees
Pay only when your vehicle is successfully sold
No double fees inflating prices
All offers are precalculated with WoowMotors fees with a minimum of 1,000€ and cannot exceed 10,000€.