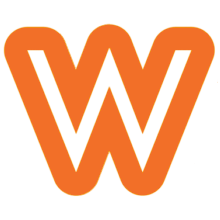 VEHICLE SOLD OR NOT AVAILABLE
Estimated : 
€100 000
 - 
€130 000
Model
550 Maranello Fiorano Handling Pack
Location
Registration
Description
Finished in Rosso Corsa with Contrasting Nero Hide Interior with Nero Stitching and Nero Carpets, Very Rare Fiorano Handling Pack, Electric Seats, Climate Control, Rosso Brake Callipers, Nero Carpet on rear parcel shelf, x2 keys and remotes, All the owner's manuals and service book including leather wallet, original toolkit. Supplied new in Japan in December 2002 and has a great service history with the car. Imported to the UK 2016 and has been maintained by Main dealer and Marque specialists since. Stunning Condition throughout DUE TO BREXIT YOU'LL HAVE TO PAY VAT BETWEEN 19-22% ON TOP OF THE ASKING PRICE DEPENDING ON THE COUNTRY FOR CARS UK/EU OR EU/UK - TALK TO ME ABOUT TAX/VAT, THERE MIGHT BE A SOLUTION TO MINIMISE THAT ADDITIONAL COST.   I CAN ASSIST WITH TRANSPORT AND/OR OFFER A DOOR-TO-DOOR SERVICE INCLUDING TRANSPORT & CUSTOMS - ask for my fees  THIS CAR IS LOCATED IN THE UK/ENGLAND and sold on behalf of the UK seller/owner. Initial communication organised by us with direct contact to the owner/seller once serious interest is confirmed. We can assist with the transport.
More about
The 2002 Ferrari 550 Maranello Fiorano Handling Pack is a high-performance sports car that exudes luxury and power. Built with a sleek and aerodynamic design, the exterior is painted in a stunning metallic silver color that catches the eye. The car sits low to the ground on 19-inch alloy wheels, which are paired with high-performance tires for optimal grip and control. Under the hood, you will find a 5.5-liter V12 engine that produces a staggering 478 horsepower and 419 lb-ft of torque. The car is equipped with a six-speed manual transmission and rear-wheel drive, providing an exhilarating driving experience that is both responsive and smooth. Inside, the cabin is designed with the driver in mind, featuring a leather-wrapped steering wheel and bucket seats that provide ample support and comfort. The car is equipped with all of the latest technology, including a premium sound system, climate control, and navigation system. One of the standout features of the 2002 Ferrari 550 Maranello Fiorano Handling Pack is its handling capabilities. The Fiorano Handling Pack includes stiffer springs, larger anti-roll bars, and upgraded shock absorbers, providing exceptional handling and control, even at high speeds. Overall, the 2002 Ferrari 550 Maranello Fiorano Handling Pack is a remarkable sports car that delivers both luxury and performance in equal measure. It is a true masterpiece of engineering and design, and a must-have for any serious car enthusiast.
Photo gallery
Simple Fees
---
for the seller.
for the buyer.
No setup, monthly, or hidden fees
Pay only when your vehicle is successfully sold
No double fees inflating prices
All offers are precalculated with WoowMotors fees with a minimum of 1,000€ and cannot exceed 10,000€.