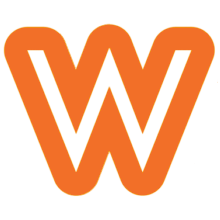 VEHICLE SOLD OR NOT AVAILABLE
Estimated : 
€350 000
 - 
€390 000
Model
Murcielago Roadster LP580 - Manual
Location
Registration
Description
***ENGLISH*** (>>> FRENCH BELOW) - Exceptional condition - Equipped with the very rare manual gearbox, not found in the Roadster version - Low mileage, only 30 300 kms - Desirable livery Grigio Avlon - Has optional engine compartment and carbon trellis chassis - Sold serviced, no work to expect ____________________________________________________________________________________________________________ Woow presents for sale this exceptional Lamborghini Murcielago Roadster LP580 equipped with the very rare manual gearbox. The car was delivered new by the Lamborghini dealership in Stockholm, Sweden in this Grigio Avlon color and has all the options of the time. This Murcielago Roadster was imported to France by a collector. A service will be carried out before the sale and no costs will be expected. A file accompanies the car and will be provided to the future owner. All taxes are paid and the car is registered in France. The number of copies produced can be counted on the fingers of the hand although the manufacturer has so far never disclosed the official production figures. According to a source, there are 27 units produced for the planet, although it is impossible to say. It has the optional full leather upholstery instead of the Alcantara finish, the engine compartment is entirely in carbon, the trellis chassis in carbon too instead of a standard steel finish. This specimen is also equipped with the anti-eddy net which was also optional. As standard, the car has a lift system that allows the front of the car to be raised by around 45 mm. Here is an almost unique opportunity for any collector to own one of the brand's rarest models still equipped with the Bizzarrini engine released in 1963 on the 350 GT. Marketed under the Audi area, this model is the last to have the mechanical genes of Sant'Agata and is on the way to becoming a much less accessible collector. ____________________________________________________________________________________________________________ ____________________________________________________________________________________________________________ - État exceptionnel - Équipée de la très rare boite manuelle, introuvable en version Roadster - Faible kilométrage - Désirable livrée Grigio Avlon - Possède en option le compartiment moteur et le châssis treillis en carbone - Vendue révisée, aucun frais à prévoir ____________________________________________________________________________________________________________ ***FRANÇAIS*** Woow présente à la vente cette exceptionnelle Lamborghini Murcielago Roadster LP580 équipée de la très rare boîte mécanique. L'auto fut livrée neuve par la concession Lamborghini de Stockholm en Suède dans cette teinte Grigio Avlon et possède toutes les options de l'époque. Cette Murcielago Roadster fut importée en France par un collectionneur. Un service sera réalisé avant la vente et aucun frais ne sera à prévoir. Un dossier accompagne l'auto et sera fourni au futur propriétaire. Toutes les taxes sont payées et l'auto est immatriculée en France. Le nombre d'exemplaire produits se compte sur les doigts de la main bien que le constructeur n'ait pour le moment jamais dévoilé les chiffres de production officiels. Selon une source, on compterait 27 unités produites pour la planète, bien qu'il soit impossible de l'affirmer. Elle possède en option la sellerie en cuir complète en lieu et place de la finition en Alcantara, le compartiment moteur est intégralement en carbone, le châssis treillis en carbone lui aussi au lieu d'une finition standard en acier. Cet exemplaire est également équipée du filet anti-remous qui était optionnel lui aussi. De série, l'auto possède un lift système permettant de lever l'avant de la voiture d'environ 45 mm. Voici une opportunité presque unique pour tout collectionneur de posséder un des modèles les plus rare de la marque équipé encore du moteur Bizzarrini sorti en 1963 sur le 350 GT. Commercialisée sous l'aire Audi, ce modèle est le dernier à avoir les gènes mécaniques de Sant'Agata et est en passe de devenir un collector beaucoup moins accessible dans les prochaines années.
Photo gallery
Simple Fees
---
for the seller.
for the buyer.
No setup, monthly, or hidden fees
Pay only when your vehicle is successfully sold
No double fees inflating prices
All offers are precalculated with WoowMotors fees with a minimum of 1,000€ and cannot exceed 10,000€.