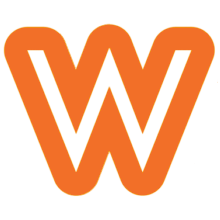 Location
Registration
Description
EXCEPTIONNEL ETAT PROCHE DU NEUF BOXTER 2,7 L 34700 KMS D ORIGINE SORT DE REVISION PORSCHE CARNET ET CT A JOUR AUCUN FRAIS A PREVOIR CUIR ET ALCANTARA SYSTEME BOSE PETITE REPRISE POSSIBLE LOCATION BORDEAUX
More about
The 2013 Porsche Boxster is a two-seater convertible sports car that exudes elegance, power, and precision. With its distinct and aerodynamic design, the Boxster showcases Porsche's iconic styling cues, including a sleek profile, sculpted lines, and a distinctive front-end with the brand's signature round headlights. Under the hood, the 2013 Boxster boasts a mid-engine layout, providing optimal balance and weight distribution. It is equipped with a potent 2.7-liter flat-six engine, delivering exhilarating performance with 265 horsepower. Paired with a quick-shifting 6-speed manual transmission (or an optional 7-speed dual-clutch automatic), the Boxster offers a thrilling driving experience, capable of reaching 0 to 60 mph in just over five seconds. The interior of the 2013 Boxster is designed to offer both comfort and driver-focused functionality. High-quality materials, impeccable craftsmanship, and modern technology create an inviting and luxurious cabin. The driver-oriented cockpit features a well-positioned instrument cluster, intuitive controls, and supportive seats that offer excellent lateral support during spirited driving. In terms of features, the 2013 Boxster comes equipped with amenities such as climate control, Bluetooth connectivity, a premium sound system, and a touchscreen infotainment system. Optional upgrades include leather upholstery, heated and ventilated seats, a Bose surround-sound system, and advanced driver assistance systems. Safety-wise, the Boxster incorporates various advanced systems, including stability control, traction control, anti-lock brakes, and a reinforced body structure. Additionally, the car features Porsche's Active Suspension Management (PASM) system, which adjusts the suspension settings for optimal handling and comfort, enhancing both performance and safety. As a convertible, the 2013 Porsche Boxster offers a power-operated fabric top that can be lowered or raised with ease, providing an open-air driving experience at the push of a button. The roof can be operated while driving up to moderate speeds, adding convenience and versatility to the driving experience. Overall, the 2013 Porsche Boxster combines a timeless design, thrilling performance, and impeccable engineering, making it a sought-after choice for those seeking an exhilarating sports car experience.
Photo gallery
Offers

Simple Fees
---
for the seller.
for the buyer.
No setup, monthly, or hidden fees
Pay only when your vehicle is successfully sold
No double fees inflating prices
All offers are precalculated with WoowMotors fees with a minimum of 1,000€ and cannot exceed 10,000€.