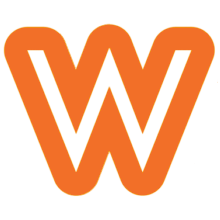 Location
Registration
History and strong points
first hand first painting with less than 12000km, magnificent in its full black configuration Nero Daytona interior exterior with the yellow calipers adding a touch of color Première main première peinture avec moins de 12000km, magnifique dans sa configuration full black Nero Daytona interieur extérieur avec les étrier jaune ajoutant une touche de couleur
Description
Ferrari F12 1st hand, 12000km first paint 100% exceptional condition Color Nero Daytona yellow brake caliper the vehicle has only been used for cruising (the tires are still the original ones) the brake is almost new maintenance book ok front and rear parking radar carbon steering wheel and paddle full leather full electric seat with white stitching and embroidered white Cavalino Ferrari F12 Berlinetta1ere main, 12000km 1ere peinture état exceptionnel superbe configuration. couleur Nero Daytona étrier de frein jaune le véhicule à uniquement fait de la balade ( les pneus sont encore ceux d'origine ) le frein sont quasiment Neuf carnet d'entretien ok radar de stationnement avant et arrière volant et palette carbone siège full cuir full électrique avec surpiqûres blanches et cavalino blanc brodé très bel état, la voiture sent encore le neuf à l'intérieur
More about
The 2015 Ferrari F12 is a stunning high-performance grand tourer with sleek aerodynamic lines and a powerful V12 engine. Its smooth curves and bulging fenders give it a bold and aggressive look, while its sculpted hood and grille add to its commanding presence on the road. The F12's interior is equally impressive, with high-quality materials and advanced features like a touchscreen infotainment system and customizable driving settings. With 730 horsepower and a top speed of over 200 miles per hour, the 2015 Ferrari F12 is a true supercar that delivers thrilling speed and handling.
Photo gallery
Offers

Simple Fees
---
for the seller.
for the buyer.
No setup, monthly, or hidden fees
Pay only when your vehicle is successfully sold
No double fees inflating prices
All offers are precalculated with WoowMotors fees with a minimum of 1,000€ and cannot exceed 10,000€.