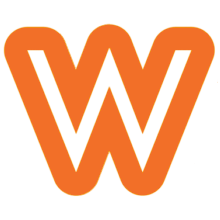 Location
Registration
Description
La Ferrari F12 Berlinetta était une voiture de grand tourisme hautes performances produite par le célèbre constructeur automobile italien Ferrari de 2012 à 2017. Celle-ci est de 2015 et n'a pas pris une ride. En tant que successeur de la 599 GTB Fiorano, la F12 Berlinetta représente le summum du V12 à moteur avant et à propulsion arrière de Ferrari. Sous ce design élégant se cachele fameux V12 atmosphérique de 6,3 litres, générant une puissance remarquable de 740 chevaux. Ce moteur est couplé à une transmission à sept rapports à double embrayage offrant une expérience de conduite exaltante. Grâce à sa construction légère et à son aérodynamisme avancé, la F12 Berlinetta affichait des performances impressionnantes, passant de 0 à 100 km/h en un peu plus de trois secondes, avec une vitesse de pointe d'environ 340 km/h. Sa maniabilité précise, sa direction réactive et son système de suspension innovant ont contribué à sa réputation de supercar dynamique et passionnante sur route et sur piste. Bien que principalement conçue pour une conduite sportive, la F12 Berlinetta offrait également un volume de bagages décent, ce qui en faisait un choix pratique pour les aventures de grand tourisme. Avec son design emblématique, ses performances époustouflantes et la note d'échappement caractéristique du moteur V12, la Ferrari F12 Berlinetta reste encore aujourd'hui un emblème de la marque au cheval cabré. Modèle de couleur extérieur et intérieur Nero Véhicule Belge avec seulement 11 968 km au compteur. Voiture en très bon état que ce soit au niveau de l'intérieur ou au niveau carrosserie. Volant et palettes en carbone. Entretien suivi et régulier en concession Ferrari ou chez un spécialiste. Pour plus d'information veuillez nous contacter.
More about
The 2015 Ferrari F12 Berlinetta is a high-performance sports car known for its striking design and exceptional power. With its sleek and aerodynamic body style, the F12 Berlinetta exudes class and sophistication while hinting at its incredible performance capabilities. Under the hood, this Ferrari is equipped with a front-mounted 6.3-liter V12 engine, capable of producing a jaw-dropping 730 horsepower and 509 lb-ft of torque. The F12 Berlinetta can reach 0 to 60 miles per hour in just 3.1 seconds, making it one of the fastest production cars of its time. Its top speed is an impressive 211 miles per hour, allowing drivers to experience adrenaline-pumping thrills on the open road. The F12 Berlinetta's handling and driving dynamics are equally impressive. Ferrari has implemented advanced technologies like the magnetorheological suspension system and the F1-Trac traction control system, ensuring precise handling and optimal grip in various driving conditions. The car's responsive steering and agile nature make it a joy to drive, offering a thrilling experience both on the track and during daily commutes. Inside the cabin, the F12 Berlinetta exudes luxury with its premium leather upholstery, exquisite craftsmanship, and cutting-edge features. It offers a driver-centric layout, with controls and buttons within easy reach, ensuring that the driver can focus on the road ahead while enjoying the lavish comfort provided by Ferrari. In terms of practicality, the F12 Berlinetta also offers a decent amount of storage space, making it suitable for weekend getaways or longer journeys. Additionally, Ferrari has incorporated various safety features, including advanced airbags, stability control, and anti-lock brakes, to provide peace of mind while behind the wheel. Overall, the 2015 Ferrari F12 Berlinetta is a masterpiece of engineering, combining breathtaking performance, iconic styling, and luxurious comfort into one exceptional sports car. It represents the pinnacle of Ferrari's engineering prowess and offers an unforgettable driving experience for enthusiasts seeking the ultimate thrill on the road.
Photo gallery
Simple Fees
---
for the seller.
for the buyer.
No setup, monthly, or hidden fees
Pay only when your vehicle is successfully sold
No double fees inflating prices
All offers are precalculated with WoowMotors fees with a minimum of 1,000€ and cannot exceed 10,000€.