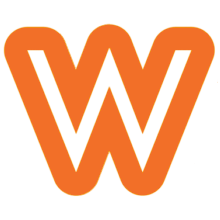 VEHICLE SOLD OR NOT AVAILABLE
Estimated : 
€140 000
 - 
€165 000
Location
Registration
Description
Swiss Car , état exceptionnel , Suivi complet Audi inclus 10 ans ou 100.000km 55.000CHF D'options prix vehicule neuf 275.000CHF
More about
The 2017 Audi R8 SPYDER 5.2 is a high-performance convertible sports car that offers impressive design, exceptional handling, and exhilarating driving experience. The SPYDER 5.2 is powered by a 5.2-liter V10 engine that generates up to 602 horsepower and 413 lb-ft of torque. The engine is mated to a seven-speed S tronic dual-clutch transmission and offers a top speed of 198 mph. The exterior of the car features Audi's signature Singleframe grille, sharp LED headlights, aerodynamic lines, and a power-folding fabric roof that can be operated at speeds up to 31 mph. The interior is luxurious and spacious, featuring high-quality materials, advanced technology, and comfortable seats. The car comes with a virtual cockpit, a Bang & Olufsen sound system, and a full-color head-up display. The R8 also features Audi's Quattro all-wheel-drive system, which delivers exceptional traction and stability on any road. The 2017 Audi R8 SPYDER 5.2 is a thrilling sports car that combines stunning design, exceptional performance, and luxurious comfort. It is the perfect choice for anyone who seeks a high-quality convertible with outstanding driving dynamics and advanced technology.
Photo gallery
Simple Fees
---
for the seller.
for the buyer.
No setup, monthly, or hidden fees
Pay only when your vehicle is successfully sold
No double fees inflating prices
All offers are precalculated with WoowMotors fees with a minimum of 1,000€ and cannot exceed 10,000€.