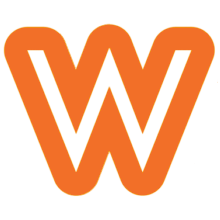 VEHICLE SOLD OR NOT AVAILABLE
Estimated : 
€270 000
 - 
€290 000
Location
Registration
Description
*** Véhicule dans un ÉTAT NEUF *** *** CARTE GRISE FRANÇAISE, PAS DE MALUS *** *** Véhicule protégé complètement par un film XPEL *** Date de première mise en circulation : 09.12.2019 Kilométrage : 6'623 km garantis CH din : 520 ch Puissance fiscale : 44 Rejet CO2 : 303g/km (Crit'air '1) Énergie : Essence Boîte de vitesse : Automatique & séquentielle à 7 rapports Couleur intérieur : Carreaux noir & blanc Couleur extérieur : Pure White VÉHICULE ÉTAT NEUF, très soigné extérieur & intérieur. Non fumeur et totalement dans sa configuration d'origine. - Carnet d'entretien PORSCHE tamponné et à jour - Double de clé Nous disposons de son historique complet et limpide depuis sa première mise en circulation : - Le 30.09.2021 à 5'846 km Le véhicule à été intégralement contrôlé dans nos ateliers avant sa mise en vente. Équipements & Nombreuses Options : - Jantes "GT3 RS" 20/21 pouces peintes en Aurum (finition satinée) - Étriers de freins rouge - Peinture Pure White - Projecteurs avants Bi-Xénon avec lave-phares avec Porsche Dynamic Light System (PDLS) - Feux arrière teintés - Système d'Échappement Sport (PSE) - Porsche active suspension management (PASM) - Suspension dynamique du moteur (PADM) - Porsche stability management (PSM) - Porsche torque vectoring avec différentiel arrière à glissement limité (PTV+) - Pack Clubsport - Pack Fumeur - Pack Sport Chrono - Pack Weissach - Régulateur de vitesse - Système front-axle lift - Feux de jour à LED - Sièges baquets intégraux en Carbone - Harnets de compétition - Ceintures de sécurité en noir - Essuie-glace avec capteur de pluie - Rétroviseurs extérieurs SportDesign en carbone - Climatisation automatique bi-zones - Seuils de porte en carbone avec logo "GT3 RS" - Vitres électriques et séquentielles - Ciel de toit en alcantara - Pare-soleil en alcantara - Pack intérieur en Carbone - Pédalier en aluminium - Autoradio Porsche PCM - Caméra de recul - Module téléphone - Mirror Link Apple Car-play via USB - Système de navigation (PCM) - Réservoir de carburant 90 litres - Prise de branchement 12V - Système de contrôle de la pression des pneumatiques - Filet de rangement - Accoudoir central avec vide poche - Tapis de sol en velours
More about
The 2019 Porsche 991 GT3 RS is a high-performance sports car that combines luxury and speed in a stunning package. It boasts a 4.0-liter, six-cylinder engine that produces 520 horsepower and 346 lb-ft of torque. The car has a 0-60 mph time of under 3 seconds and a top speed of over 193 mph. With advanced features such as rear-wheel steering, active suspension management, and a lightweight body design, the 991 GT3 RS offers exceptional handling and driving dynamics. The interior is designed to provide maximum comfort and a premium driving experience, with features such as Alcantara sport seats and a high-end sound system. Overall, the 2019 Porsche 991 GT3 RS is a true driver's car that delivers an unparalleled driving experience.
Photo gallery
Simple Fees
---
for the seller.
for the buyer.
No setup, monthly, or hidden fees
Pay only when your vehicle is successfully sold
No double fees inflating prices
All offers are precalculated with WoowMotors fees with a minimum of 1,000€ and cannot exceed 10,000€.