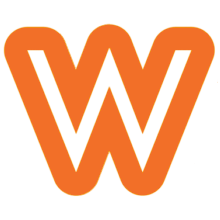 Location
Registration
History and strong points
Complete history all option Historique complet Très bien équipée
Description
Renault Megane trophy 10/2019 full origin and all service done Parfait état totalement d origine
More about
The 2019 Renault Megane RS Trophy is a high-performance sports car that offers an exhilarating driving experience. With its bold and aggressive styling, it stands out on the road. The car is powered by a turbocharged 1.8-liter four-cylinder engine, delivering impressive acceleration and power. Equipped with a dual-clutch automatic transmission, it offers smooth and precise gear shifts. The Megane RS Trophy comes with sport-tuned suspension and enhanced brakes, providing excellent handling and control, making it a joy to drive on both city streets and winding roads. Its precise and responsive steering system further adds to the sporty feel. The car also features advanced technology, including a touchscreen infotainment system with navigation and smartphone integration, keeping the driver connected and entertained. Inside, the Renault Megane RS Trophy offers a comfortable and stylish cabin. The front seats are heavily bolstered, ensuring excellent support during high-performance driving. The interior design features sporty accents and high-quality materials, creating a luxurious and athletic atmosphere. Safety is a priority in the Megane RS Trophy, with features such as adaptive cruise control, automatic emergency braking, blind-spot monitoring, and lane-keeping assist. These technologies provide peace of mind for both driver and passengers. Overall, the 2019 Renault Megane RS Trophy combines powerful performance, eye-catching design, and advanced technology, creating a thrilling driving experience for enthusiasts in search of a sporty and stylish car.
Photo gallery
Simple Fees
---
for the seller.
for the buyer.
No setup, monthly, or hidden fees
Pay only when your vehicle is successfully sold
No double fees inflating prices
All offers are precalculated with WoowMotors fees with a minimum of 1,000€ and cannot exceed 10,000€.