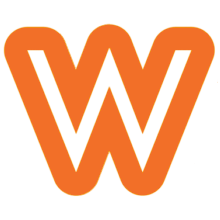 Location
Registration
Paint
Repainted with original color
History and strong points
Magny Cours Silvertone Bmo Jarama 24h Spa 24h Daytona 12h Sebring Laguna Seca Miami ect.......
Description
Ferrari 360 NGT Number 007M all service done totally origin very rare Clear History certainly the best original copy
More about
The 2001 Ferrari 360 NGT is a rare and highly sought-after racing variant of the Ferrari 360 Modena. It is equipped with a powerful V8 engine that produces over 400 horsepower and features a lightweight design with performance-enhancing modifications specifically designed for track use. The car also boasts a stripped-down interior with race-ready features such as a roll cage, racing seats, and a fire suppression system. The Ferrari 360 NGT was built in limited numbers and has a special place in the history of Ferrari racing, making it a highly collectible and desirable car among enthusiasts.
Photo gallery
Offers

Simple Fees
---
for the seller.
for the buyer.
No setup, monthly, or hidden fees
Pay only when your vehicle is successfully sold
No double fees inflating prices
All offers are precalculated with WoowMotors fees with a minimum of 1,000€ and cannot exceed 10,000€.