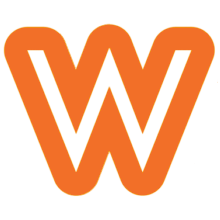 Location
Registration
Paint
Repainted with original color
Description
Ferrari 458 challenge palmares Europe moteur boite révisé Etat exceptionnel Ferrari 458 Challenge with gearbox engine service ok
More about
The 2012 Ferrari 458 Challenge is a high-performance sports car that has been designed for track use. It is part of the Ferrari 458 model range and is built specifically for competitive racing. It is powered by a 4.5-liter V8 engine that delivers 570 horsepower and can reach a top speed of around 200 mph. The car features an aerodynamic body design, lightweight construction, and advanced suspension system for optimal handling and agility on the track. The cockpit is equipped with racing seats, a roll cage, and an array of electronic controls that allow the driver to fine-tune the car's performance. With its powerful engine, precision handling, and sleek styling, the Ferrari 458 Challenge is a formidable machine on the track.
Photo gallery
Offers

Simple Fees
---
for the seller.
for the buyer.
No setup, monthly, or hidden fees
Pay only when your vehicle is successfully sold
No double fees inflating prices
All offers are precalculated with WoowMotors fees with a minimum of 1,000€ and cannot exceed 10,000€.