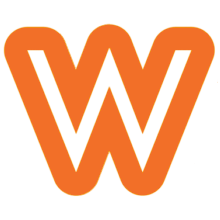 VEHICLE SOLD OR NOT AVAILABLE
Estimated : 
€30 000
 - 
€40 000
Location
Registration
Paint
Repainted with different color
Description
Beau et rare Cabriolet Georges Irat Type MDU d'avril 1938, de couleur rouge qui affiche 2607 km relevé compteur, avec sa sellerie cuir noir et sa capote coton noire; l'ensemble dans un bel état de présentation Carrosserie, peinture d'un bel effet; châssis et soubassements sains et sans corrosion (voir photos sur pont) Même propriétaire depuis plus de 10 ans, ce véhicule a été parfaitement restauré à l'époque (restauration complète) et se présente dans une belle patine, très beau jus, à conserver comme tel Il est équipé d'un moteur Ruby culbuté, 4 cylindres, 6cv, d'une boîte 3 rapports, d'un ventilateur auxiliaire et d'une sonde de température Tout est fonctionnel, peu roulé mais régulièrement Ce cabriolet français à la ligne racée, élégant et sportif méritera un essai routier lors d'une visite pour en apprécier toutes ses qualités et sa bonne tenue de route
More about
The 1938 Georges Irat Cabriolet 38 is a classic car that exudes timeless elegance and sophistication. With its sleek lines and timeless curves, this convertible is sure to turn heads wherever it goes. The exterior is painted in a stunning shade of navy blue, accentuated by the chrome bumpers and grille. The cloth convertible top can be lowered to reveal a luxurious interior that features leather upholstery, a polished wood dashboard, and a Bakelite steering wheel. Under the hood, this classic car is powered by a six-cylinder engine, offering a smooth and responsive driving experience. The Georges Irat Cabriolet 38 is a true work of art and a testament to the golden age of automotive design.
Photo gallery
Simple Fees
---
for the seller.
for the buyer.
No setup, monthly, or hidden fees
Pay only when your vehicle is successfully sold
No double fees inflating prices
All offers are precalculated with WoowMotors fees with a minimum of 1,000€ and cannot exceed 10,000€.