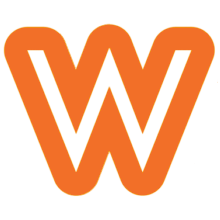 FAHRZEUG VERKAUFT ODER NICHT VERFÜGBAR
Geschätzter Preis : 
€280 000
 - 
€350 000
Modell
E Type 3.8 Roadster Flatfloor OBL
Standort
Zulassung
Farbe
Mit Originalfarbe neu lackiert
Geschichte und Stärken
FOR EUROPEAN BUYERS DUE TO BREXIT YOU'LL HAVE TO PAY A CLASSIC CAR TAX BETWEEN 5-12% ON TOP OF THE ASKING PRICE DEPENDING ON THE COUNTRY FOR CARS UK/EU OR EU/UK. I CAN ASSIST WITH TRANSPORT AND/OR OFFER A DOOR-TO-DOOR SERVICE INCLUDING TRANSPORT & CUSTOMS - ask for my fees THIS CAR IS LOCATED IN THE UK/ENGLAND and sold on behalf of the UK seller/owner. Initial communication organised by us with direct contact to the owner/seller once serious interest is confirmed. We can assist with the transport. The small print in large – always happy to answer any questions you may have. All offers are, unless otherwise agreed upon in writing, non-binding and subject to confirmation and to prior sale. All information given is based on the best knowledge and the seller's information. *The advertised £-price is the fixed price, the other currencies are indicative and need to be calculated at the daily exchange rate, contract directly between buyer & the seller in £-Stirling at the seller's T&Cs. 
Beschreibung
Jaguar E Type Series 1 Roadster 1961 Chassis number 875243 which makes it one of the very early cars with outside bonnet lock. This matching numbers car is finished in its original colour scheme of Gunmetal Grey with red leather interior and a black soft top. Having been fully restored by a renowned specialist in early E types, this car is simply stunning, the gaps are the best you will ever see and the paintwork is like glass. Every aspect of the restoration has been carried out to the most incredible standard. Comes with Heritage Certificate. Professional Inspections are very welcome. Such a rare E Type with this being its original colour and also it being an outside lock, welded louver car. Great opportunity to buy a new E Type 61 years on.
Mehr über
La Jaguar E Type 3.8 Roadster Flatfloor OBL est une voiture britannique classique, produite en 1961. Cette voiture est l'une des voitures les plus emblématiques jamais construites, avec une silhouette élégante et une performance époustouflante. Le modèle Roadster est caractérisé par son toit amovible, qui permet de profiter pleinement de la conduite dans toutes les conditions météorologiques. La Jaguar E Type 3.8 Roadster Flatfloor OBL était équipée d'un puissant moteur de 3,8 litres, qui donnait à la voiture une puissance extrême et une vitesse maximale de plus de 240 km/h. La version Flatfloor OBL était caractérisée par un plancher plat et une position de conduite plus basse, ce qui la rendait plus stable et plus maniable sur la route. Avec son allure élégante et sa performance de premier ordre, la Jaguar E Type 3.8 Roadster est une icône de l'histoire automobile.
Fotogalerie
EINFACHE GEBÜHREN
---
für den Verkäufer.
für den Käufer.
Keine Einrichtungs-, monatlichen oder versteckten Gebühren
Zahlen Sie nur, wenn Ihr Fahrzeug erfolgreich verkauft wurde
Keine doppelten Gebühren zur Preiserhöhung
Alle Angebote werden mit WoowMotors-Gebühren vorkalkuliert, mit einem Minimum von 1.000 € und dürfen 10.000 € nicht überschreiten.
Kostenlos veröffentlichen