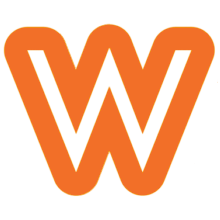 FAHRZEUG VERKAUFT ODER NICHT VERFÜGBAR
Geschätzter Preis : 
€70 000
 - 
€85 000
Standort
Zulassung
Beschreibung
1136 Maserati Indy were produced as the successor to the Mexico from 1969-1974 and offered comfortable space for 4 people including their luggage. The engines available were V8 aluminium engines of various sizes with 4 overhead camshafts, all of which were supplied by 4 Weber downdraft carburretors and were based on the layout of the legendary Maserati 450 S, which was very successful in racing. The body of the Indy is based on a beautiful design by Studio Vignale. The most sought-after version is undoubtedly the 4.7 liter. The difference to the basic model 4.2 was power steering as well as a comfortable brake booster. The standard 5-speed manual transmission from ZF is designed for the powerful performance of the 290 hp 4.7 liter machine from Maserati. This beautiful Indy, delivered in its original colour "celeste", is a French first delivery and has always been based in the south of France. The completely original leather interior, patinated and faded from the French sun in one place or another, is wonderful. Air conditioning, electric windows and green-tinted glazing round off the comfort package. This Indy 4.7 America looks very elegant in this colour combination. Overall, it is in an authentic, unrestored condition with a great patina. The vehicle has always been serviced carefully and with a high level of technical understanding, and it is completely "matching numbers". All in all, this 2 + 2 seated sports car icon is still completely underrated compared to the Bora and Ghibli and therefore a great investment.
Mehr über
La Maserati Indy de 1972 est une voiture de sport italienne classique avec une carrosserie élégante et aérodynamique. Elle a été conçue pour rivaliser avec les voitures de sport les plus puissantes de l'époque, avec un moteur V8 de 4,7 litres produisant une puissance impressionnante de 290 chevaux. L'intérieur luxueux en cuir offre un confort accru aux conducteurs et aux passagers, avec des sièges baquets et des équipements modernes tels que la climatisation, les vitres électriques et un système audio de haute qualité. La Maserati Indy de 1972 est une voiture de collection prisée pour son style intemporel et ses performances exceptionnelles.
Fotogalerie
EINFACHE GEBÜHREN
---
für den Verkäufer.
für den Käufer.
Keine Einrichtungs-, monatlichen oder versteckten Gebühren
Zahlen Sie nur, wenn Ihr Fahrzeug erfolgreich verkauft wurde
Keine doppelten Gebühren zur Preiserhöhung
Alle Angebote werden mit WoowMotors-Gebühren vorkalkuliert, mit einem Minimum von 1.000 € und dürfen 10.000 € nicht überschreiten.
Kostenlos veröffentlichen