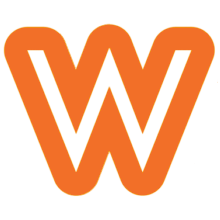 Aktuelles Angebot :
€20 000
Aktuelles Angebot :
€20 000
Modell
RANGE Ex Paris Dakar
Standort
Zulassung
Geschichte und Stärken
History Immediately after the purchase, the owner organises his first exploratory journey along the Dakar 1981 route. In 1982, after meticulous preparation, it officially participates in the Paris-Dakar as an assistance vehicle for two private motorcycles. The preparation proves to be optimal and the crew travels calmly up to 400km from the finish when a broken connecting rod forces the team to retire. The car reaches Dakar by train and is repatriated. After two years of inactivity, it was sold to a private driver who used it for a couple of seasons and in 1986 returned it to the original owner in exchange for a racing Mitsubishi Pajero. The car is tried and tested and a long process of rebuilding the bodywork and mechanics begins. The project is completed several years later with an updated fiberglass hoods, rebuilt mechanics with a 300hp engine and alloy wheels. At the end of the restoration, the owner decides to keep it in his private collection where it will remain until 2021 when it is sold to the current owner.
Beschreibung
Range Rover ex Dakar original 1982 Range Rover – V. Mariano Paris Dakar 1982; Engine: Petrol front with 8 cylinders in V of 4200 cc. Bore x stroke 97 x 71.12 mm, with an output of 300 HP at 5500 rpm and a maximum torque of 571 Nm at 3250 rpm Distribution with Kent High Revolution hydraulic tappets and adjustable rods, Kent Competition H 224 camshaft, Stage III modified heads with 2 oversized valves per cylinder and with double springs. Fuel system: through 4 vertical 45 mm Dell Orto DRLA double-barrel carburettors mounted on a special cast aluminium manifold. Two fuel tanks, the original one and a safety tank inside the car for a total of 300 litres. Transmission: Rover LT77 5-speed gearbox with Rover L230T reducer / transfer case with manually lockable centre differential. Sintered dry single plate clutch and HD pressure plate. Suspension: front and rear with double Bilstein shock absorbers and long travel progressive springs. Reinforced front and rear axle boxes equipped with stroke limiters. Front bridge with Panhard bar, rear bridge with Watt parallelogram. Brakes: Lockheed Performance with perforated front and rear discs and EBC friction material and HD hoses. Brake on the disc transmission. Wheels and Tires: Canonica Safari 7 "x 15" alloy wheels with Goodyear Wrangler 265/70 SR 15 tires. Dimensions: Length: 4400mm. Width: 1780mm. Height: 1800mm. Track: 1780mm. Wheelbase 2540mm MaximumSpeed​​170Km/h,Autonomy,1200km Palmares: 1982 Paris – Dakar
Mehr über
La Range Rover RANGE ex-Paris Dakar de 1982 est un véhicule tout-terrain emblématique. Avec un design classique, cette voiture a participé à la course de rallye Paris-Dakar et a été spécialement préparée pour les conditions les plus difficiles du désert. Elle est équipée d'un moteur puissant et robuste, d'une transmission intégrale et de suspensions renforcées pour faire face aux terrains les plus difficiles. Cette voiture est la quintessence de la fiabilité et de l'aventure, et est une véritable icône du monde automobile.
Fotogalerie
Angebote

EINFACHE GEBÜHREN
---
für den Verkäufer.
für den Käufer.
Keine Einrichtungs-, monatlichen oder versteckten Gebühren
Zahlen Sie nur, wenn Ihr Fahrzeug erfolgreich verkauft wurde
Keine doppelten Gebühren zur Preiserhöhung
Alle Angebote werden mit WoowMotors-Gebühren vorkalkuliert, mit einem Minimum von 1.000 € und dürfen 10.000 € nicht überschreiten.
Kostenlos veröffentlichen