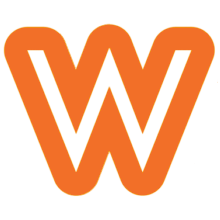 FAHRZEUG VERKAUFT ODER NICHT VERFÜGBAR
Geschätzter Preis : 
€25 000
 - 
€35 000
Modell
Golf Country Chrome Edition
Standort
Zulassung
Farbe
Mit Originalfarbe neu lackiert
Beschreibung
Based on the five-door Mk2 Golf, the LHD-only Golf Country was an official VW product although it wasn't built in-house. Production was instead handed over to Steyr-Daimler-Puch in Austria, who took the regular all-wheel drive Golf Syncro and boosted ground clearance to 210mm by mounting the body on a separate ladder chassis. Skid plates were added underneath and the spare wheel was relocated externally to the boot lid area. The County 'Chrome Edition' featured here is one of only 558 produced, boasting extra equipment including chrome bull bars and side steps, an electric sliding Webasto sunroof, and more luxurious beige leather upholstery. EQUIPMENT Black paintwork, Beige leather upholstery, Chrome steel wheels, 5-Speed manual transmission, Syncro 4-wheel drive system, Heated driver's seat, Electric Webasto sunroof, Chrome bull bars with headlight grilles, Chrome side and rear steps, Country decals, Syncro badging, Rear mounted spare wheel, Roof rails, Front fog lights, Additional driving lamps, Stainless steel exhaust, VW Gamma cassette radio, Mudflaps front and rear, Tailored overmats, First aid kit, Immobiliser. EXTERIOR Finished in glossy black this special edition Country looks marvelous beneath our studio lighting, the additional chrome accents really setting the paintwork off beautifully. Only 558 'Chrome Edition' Countrys were produced making this particular example a very rare car indeed. Having just been treated to a full machine polish by our in-house detailer the paintwork retains a fantastic depth of shine with no swirl marks and only a handful of small blemishes to note on close inspection. The factory Webasto sunroof presents in excellent watertight condition, and the Country decals are nice and clear both sides. The chrome work also remains in very good order with no pitting although there are a few areas where the protective lacquer coating has started to peel. Not a concours example, but a well presented and very usable car in lovely original condition. INTERIOR The leather upholstery has worn well with little more than some expected bolster wear to the driver's seat as evidence of the car's 30 years of age. All too often pale interiors such as this end up being re-connolised so it's nice to see that no previous repairs have been carried out here, the leather still feeling supple throughout. The beige door cards are also in great shape with no marking or discolouration, the steering wheel shows only minor signs of wear, and the dash is without any cracks or sun damage. The original leather gear knob has faded although the gaiter and handbrake lever still present well. In the footwells the carpets are protected by a set of tailored overmats, and at the rear of the car you'll find an undamaged parcel shelf and first aid kit still present and correct in the tidy boot area. ENGINE & TRANSMISSION The Golf most recently benefits from a full mechanical inspection, cambelt change, and MOT test at the current mileage. Prior to this, and following on from a period in dry storage, the car was re-commissioned in 2021. The engine was serviced, the fuel system was flushed and the internal fuel lift pump, external accumulator tank, and high-pressure pump were replaced. At the same time the complete underside of the car was cleaned, any surface rust was removed, and all metal components were treated and painted. HISTORY FILE This special Mk2 Golf was supplied new in the Netherlands in May 1992. It was imported in 2006 by the current owner who has used and enjoyed the car thoroughly, driving around 33k miles in it during his ownership. In 2021, after a few years spent in dry storage, the car was brought out and mechanically re-commissioned for the road once again. The underside of the vehicle was also inspected and treated accordingly. All new tyres were fitted in June 2022, and since arriving with us the timing belt has been changed and a fresh MOT completed with no advisories.
Mehr über
La voiture de 1992 Volkswagen Golf Country Chrome Edition est une édition spéciale de la Golf Country. C'est une voiture à quatre roues motrices construite pour l'usage hors route. La voiture a une peinture argentée avec des accents chromés autour des fenêtres, des phares et des feux arrière. Elle a également des jantes chromées et des enjoliveurs de roues. La Golf Country Chrome Edition est équipée d'un moteur à essence de 1,8 litre et a une puissance de 98 chevaux-vapeur. Elle a une transmission manuelle à cinq vitesses et peut atteindre une vitesse maximale de 125 miles par heure. La voiture est équipée de suspensions de haute qualité pour une conduite confortable sur des terrains accidentés. Elle dispose également d'une prise d'air surélevée pour aider à prévenir les intrusions d'eau dans le moteur lors de traversées de rivières ou d'autres obstacles. Dans l'habitacle, la Golf Country Chrome Edition a des sièges en tissu et en cuir avec des accents chromés sur les poignées de porte et les boutons de commande. Elle est équipée d'un système audio stéréo avec un lecteur de cassette et dispose d'une climatisation pour un confort optimal lors de la conduite. Cette édition spéciale est une voiture unique pour les amateurs de la Golf Country qui recherchent quelque chose de différent et de spécial.
Fotogalerie
EINFACHE GEBÜHREN
---
für den Verkäufer.
für den Käufer.
Keine Einrichtungs-, monatlichen oder versteckten Gebühren
Zahlen Sie nur, wenn Ihr Fahrzeug erfolgreich verkauft wurde
Keine doppelten Gebühren zur Preiserhöhung
Alle Angebote werden mit WoowMotors-Gebühren vorkalkuliert, mit einem Minimum von 1.000 € und dürfen 10.000 € nicht überschreiten.
Kostenlos veröffentlichen