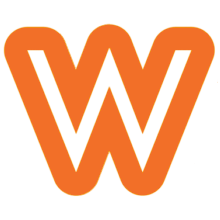 FAHRZEUG VERKAUFT ODER NICHT VERFÜGBAR
Geschätzter Preis : 
€100 000
 - 
€140 000
Modell
Delta Integrale Evo 2
Standort
Zulassung
Beschreibung
Presented in June 1993, the Evoluzione II version of the Delta HF Integrale – as featured here – was equipped with an updated version of the two-litre 16-valve turbo engine to produce more power. It also received a cosmetic and functional facelift that included new 16-inch alloy wheels, body-coloured roof mouldings, an aluminium fuel cap, air-intake grilles on the front mudguards, a red-painted cylinder head, and high-back Recaro sport seats. With ABS, fog lamps and Recaro seats now standard on all markets, the sole optional extra was air conditioning. The interior upholstery was always trimmed in beige Alcantara with diagonal stitching on seat centres and door panels, however additional colour and trim combinations were made available through a number of limited editions. EQUIPMENT Monza Red paintwork, Beige Alcantara upholstery, Recaro sports seats, 16-inch alloy wheels, 5-speed manual transmission, Air conditioning, Electric windows, PAS, ABS, Adjustable rear spoiler, Three-spoke leather Momo Corse steering wheel, 'Final Edition' quick shift kit, Full Ragazzon stainless steel exhaust including de-cat pipe (original exhaust system included), Spare 17-inch Speedline Corse alloy wheels, EU-spec headlights, Digital clock, Pioneer CD player, Central locking, Tailored HF carpet mats, Spare wheel with cover, Tool kit, Spare keys. INTERIOR The deeply supportive Recaro seats are trimmed in soft beige Alcantara with the correct diagonal centre stitching. The upholstery remains in excellent original condition throughout with no marking and only some expected surface wear to report. The rear seats look especially fresh and appear to have been hardly used. Glancing across the dash, fascia, and centre console everything looks great with no sun damage or wear to the plastics, and in the footwells the carpets are protected by a set of tailored HF overmats. Pleasingly the original Momo Corse steering wheel is still fitted, the only upgrades over standard being a handy CD player and the Final Edition-style quick shift kit with carbon fibre surround. ENGINE & TRANSMISSION The tightly packed engine bay presents really well. There are no signs of any damage or previous poor repair, and all the components appear in excellent condition including the red cam cover that's free from any wear. Since arriving with us the car has been fully inspected, road tested, and has just been fitted with a new clutch for the next keeper's peace of mind. The most recent service was carried out in June 2022 at 70,021 miles; a rolling road power run completed at the same time shows the engine to be producing a healthy 210hp at 5,860rpm. The cambelt was last changed in March 2021 at 68,563 miles; this work was carried out by Zagato Lancia in London. HISTORY FILE This rust-free example was imported from Japan in 2011 with a fully documented 66k miles under its belt. It has now driven a total of 70k miles (112,882km) and has seen only 4 UK owners. The accompanying History File includes the original Lancia document wallet with all owner's manuals, the service booklet, and a raft of specialist maintenance invoices from its time in the UK. At the current mileage, the car has received a new clutch and new front brakes. It was most recently serviced in June 2022 and the cambelt was last changed in March 2021. Other recent spends include a full Ragazzon stainless steel exhaust – which sounds absolutely fantastic – and a set of 17-inch Speedline Corse rims and tyres. The car is currently fitted with the original 16-inch wheels, but the Speedlines are included, as is the original exhaust system. The MOT is valid until June 2023.
Mehr über
La Lancia Delta Integrale Evo 2 de 1993 est une voiture de sport compacte dotée d'un moteur turbocompressé de 2,0 litres à quatre cylindres en ligne. Elle est équipée de la célèbre transmission intégrale à quatre roues motrices de Lancia et offre des performances de pointe pour sa taille. La voiture impressionne également par son allure sportive et agressive avec un carrossage élargi, un aileron arrière massif et des phares distinctifs. La Lancia Delta Integrale Evo 2 est considérée comme l'une des voitures les plus emblématiques des années 1990 et reste très prisée des collectionneurs et des passionnés de voitures classiques.
Fotogalerie
EINFACHE GEBÜHREN
---
für den Verkäufer.
für den Käufer.
Keine Einrichtungs-, monatlichen oder versteckten Gebühren
Zahlen Sie nur, wenn Ihr Fahrzeug erfolgreich verkauft wurde
Keine doppelten Gebühren zur Preiserhöhung
Alle Angebote werden mit WoowMotors-Gebühren vorkalkuliert, mit einem Minimum von 1.000 € und dürfen 10.000 € nicht überschreiten.
Kostenlos veröffentlichen