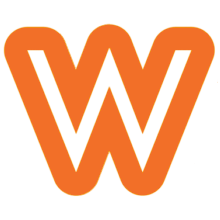 FAHRZEUG VERKAUFT ODER NICHT VERFÜGBAR
Geschätzter Preis : 
€80 000
 - 
€100 000
Modell
Escort RS Cosworth Monte Carlo
Standort
Zulassung
Farbe
Mit anderer Farbe neu lackiert
Geschichte und Stärken
FOR EUROPEAN BUYERS DUE TO BREXIT YOU'LL HAVE TO PAY VAT BETWEEN 19-22% ON TOP OF THE ASKING PRICE DEPENDING ON THE COUNTRY FOR CARS UK/EU OR EU/UK - TALK TO ME ABOUT TAX/VAT, THERE MIGHT BE A SOLUTION TO MINIMISE THAT ADDITIONAL COST.   I CAN ASSIST WITH TRANSPORT AND/OR OFFER A DOOR-TO-DOOR SERVICE INCLUDING TRANSPORT & CUSTOMS - ask for my fees  THIS CAR IS LOCATED IN THE UK/ENGLAND and sold on behalf of the UK seller/owner. Initial communication organised by us with direct contact to the owner/seller once serious interest is confirmed. We can assist with the transport. The small print in large – always happy to answer any questions you may have. All offers are, unless otherwise agreed upon in writing, non-binding and subject to confirmation and to prior sale. All information given is based on the best knowledge and the seller's information.  *The advertised £-price is the fixed price, the other currencies are indicative and need to be calculated at the daily exchange rate, contract directly between buyer & the seller in £-Stirling at the seller's T&Cs. 
Beschreibung
1994 Ford Escort RS Cosworth Monte Carlo Build number 138 of 200 A beautifully-presented Cossie in that most eye-catching of colours, Imperial Blue. A LHD drive example that's believed to have been the subject of a previous restoration, it was first registered in Germany and remained there until imported to the UK by the vendor in August 2015. Its sparkling exterior is complemented by black cloth interior trim and it rides on a set of 18-inch Compomotive TH alloy wheels shod with Vredestein Ultrac Satin tyres. Moreover, everything suggests it goes as well as it looks, as the turbo engine was chipped by renowned ECU calibration specialists Motorsport Developments of Blackpool. Other upgrades include: Bosch 803 green injectors; -31 wastegate actuator; Pro Alloy header tank; K&N air filter; front and rear strut braces and GAZ coilovers all-round. The attendant paperwork includes a selection of invoices that point to regular maintenance and tell us that the turbo, belts and pulleys were all renewed in 2016, and the transmission, differential and engine oils and filter were changed by Thompa-Sport of Sunderland as recently as this April. At that point the odometer stood at 79,630 kilometres, since when the total has only risen to the still modest figure of 80,264; ie just 49,873 miles. This desirable fast Ford is now offered for sale complete with air conditioning, sunroof, auxiliary instrument gauges, its German owner's book pack and both German and UK registration documents
Mehr über
La Ford Escort RS Cosworth Monte Carlo de 1994 est une voiture compacte sportive qui a été produite pour la première fois en 1992. Elle dispose d'un système de traction intégrale et d'un moteur turbo de 2,0 litres qui a une puissance de 220 ch. Cette voiture est célèbre pour ses performances exceptionnelles en rallye et ses victoires dans les compétitions de rallye les plus prestigieuses du monde. La conception aérodynamique de la carrosserie et les améliorations de la suspension et du moteur font de cette voiture un excellent choix pour les conducteurs qui cherchent à vivre des sensations fortes sur la route. La Ford Escort RS Cosworth Monte Carlo de 1994 est un choix de voiture sportive emblématique pour les amateurs de rallye et les collectionneurs de voitures vintage.
Fotogalerie
EINFACHE GEBÜHREN
---
für den Verkäufer.
für den Käufer.
Keine Einrichtungs-, monatlichen oder versteckten Gebühren
Zahlen Sie nur, wenn Ihr Fahrzeug erfolgreich verkauft wurde
Keine doppelten Gebühren zur Preiserhöhung
Alle Angebote werden mit WoowMotors-Gebühren vorkalkuliert, mit einem Minimum von 1.000 € und dürfen 10.000 € nicht überschreiten.
Kostenlos veröffentlichen