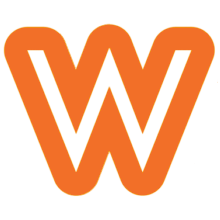 Location
Registration
Description
Fabriquées à 1366 exemplaires exclusivement pour les États Unis entre 2006 et 2008 en boîte mécanique 6 rapports , cette BMW M5 e60 laisse exprimer son V10 de 507cv par une musicalité exceptionnelle. Véhicule très rare à la vente en France et en Europe et qui promet une montée en côte fulgurante de par sa rareté. Modèle le plus recherché par les connaisseurs , puisqu'il s'agit ici de la dernière année 2008 et d'une teinte Black Saphir avec intérieur cuir noir et toit en Alcantara noir. Véhicule très propre et entretenu , prêt pour découvrir les routes sinueuses d'Europe sur lesquelles il n'est pas encore habitué à rouler ! 134000miles , certifié par le carfax , 4 propriétaires . Véhicule ayant vécu au Texas et Californie donc vierge de toute rouille possible . Idéal pour collectionneur de véhicules rares et exclusifs.
More about
The 2008 BMW M5 is a high-performance luxury sedan that delivers an exhilarating driving experience. With its powerful 5.0-liter V10 engine producing 500 horsepower and 383 lb-ft of torque, this car can go from 0-60 mph in just 4.5 seconds. Its advanced suspension and steering systems contribute to its agile handling, while its luxurious interior features premium materials and cutting-edge technology. The M5 also offers advanced safety features including antilock brakes, stability control, and tire pressure monitoring. Overall, the 2008 BMW M5 is a world-class sports sedan that combines speed, luxury, and sophisticated engineering.
Photo gallery
Offers

Simple Fees
---
for the seller.
for the buyer.
No setup, monthly, or hidden fees
Pay only when your vehicle is successfully sold
No double fees inflating prices
All offers are precalculated with WoowMotors fees with a minimum of 1,000€ and cannot exceed 10,000€.