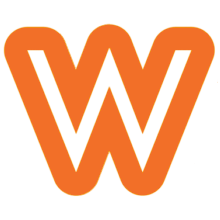 Precio solicitado: 
€127 200
Precio solicitado :
€127 200
Ubicación
Registro
Pintura
Repintado con color original
Descripción
Papyrus white with sable black leather interior, 69, 000 miles. This car is an older restoration that remains in great condition throughout. It has just come out of a private collection and benefits from a recent £5,000 mechanical overhaul. Highly desirable, especially now that the 190SL is eligible for the Mille Miglia. Stunning looks and faultless to drive, great investment. FOR EUROPEAN BUYERS DUE TO BREXIT YOU'LL HAVE TO PAY A CLASSIC CAR TAX BETWEEN 5-12% ON TOP OF THE ASKING DEPENDING ON THE COUNTRY FOR CARS UK/EU OR EU/UK. I CAN ASSIST WITH TRANSPORT AND/OR OFFER A DOOR-TO-DOOR SERVICE INCLUDING TRANSPORT & CUSTOMS - ask for my fees THIS CAR IS LOCATED IN THE UK/ENGLAND and sold on behalf of the UK seller/owner. Initial communication organised by us with direct contact to the owner/seller once serious interest is confirmed. We can assist with the transport. The small print in large – always happy to answer any questions you may have. All offers are, unless otherwise agreed upon in writing, non-binding and subject to confirmation and to prior sale. All information given is based on the best knowledge and the seller's information. The advertised £-price is the fixed price, the other currencies are indicative and need to be calculated at the daily exchange rate, contract directly between buyer & the seller in £-Stirling at the seller's T&Cs.
Más sobre
La Mercedes-Benz 190SL de 1961 est une voiture de sport à deux places fabriquée par le constructeur automobile allemand Mercedes-Benz. Elle est équipée d'un moteur à quatre cylindres en ligne de 1,9 litre qui développait 120 chevaux. Elle est dotée d'une carrosserie distinctive avec des phares ronds et des portes papillon, ainsi que d'une finition intérieure en cuir de haute qualité. La 190SL est une voiture classique qui est aujourd'hui appréciée pour son style intemporel, sa qualité de fabrication et ses performances solides pour son époque.
Galería de fotos
Ofertas

COSTOS SIMPLES
---
para el vendedor.
para el comprador.
Sin tarifas de configuración, mensuales ni ocultas
Pague solo cuando se venda su vehículo con éxito
Sin tarifas dobles que inflen los precios
Todas las ofertas se calculan previamente con las tarifas de WoowMotors con un mínimo de 1.000 € y no pueden superar los 10.000 €.
Publicar de forma gratuita