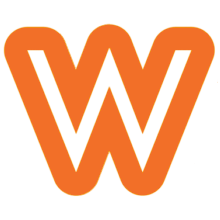 VEHÍCULO VENDIDO O NO DISPONIBLE
Estimado : 
€120 000
 - 
€160 000
Modelo
Mustang Shelby GT350 Fastback - Tool room replica
Ubicación
Registro
Pintura
Repintado con color original
Descripción
This absolutely stunning Mustang has been built as a tool room replica of the Shelby GT350. 1965 registered Finished in stunning Shelby racing blue with white stripes, Shelby bonnet scoop, Bonnet pins, GT350r Front apron, Shortened and painted rear bumper, Looks amazing! Standard Shelby interior with Roll hoop, Dash pod with Rev counter and oil guage, Powered by an awesome Ford 302 built to 331ci blue printed and balanced to be safe to rev to 7500rpm (MSD Ignition system with rev limiter set at 6800rpm adjustable) Spec includes high pressure oil pump and cooler, Cobra T Pan sump windage tray, Steel crank, Forged rods, Competition cam and hydraulic tappets, Roller rockers, DART 2 heads, fully gas flowed, Triple valve angles, Edelbrock inlet manifold, Holley 670 street avenger carb, Electronic mallory distributor ,Ceramic coated headers 4in system. Rolling road set up to 407 bhp Fuel safe tank with twin Holley pumps and fuel pressure regulator. The amazing suspension spec includes Global west front suspension and lowered springs, Race quality uprights, Heavy duty anti roll bar, Red river quick steering box, All heavy duty joints, Rear reversed eye springs, Rear anti roll bar, This car is as clean underneath as on top! Tremec 5 speed gear box with Hydraulic semi competition clutch. 8″ Diff built by Hauser racing , 1000hp half shafts, Heavy duty bearings etc The brakes are Shelby style 4 pot calipers and rotors, Finned rear drums, All steel braided hoses. There is much more to list! This Mustang is in faultless condition that has had more love and attention to detail than you can imagine Must be seen to be truly appreciated
Más sobre
La voiture suivante est une réplique d'atelier de la Ford Mustang Shelby GT350 Fastback de 1965. Cette voiture est une reproduction de haute qualité de l'original et a été construite dans un atelier spécialisé. Elle dispose de tous les détails et caractéristiques de l'original, y compris les graphiques Shelby et les spécifications de la GT350. Cette voiture est un excellent exemple de l'histoire de la Mustang et de la performance de la Shelby.
Galería de fotos
COSTOS SIMPLES
---
para el vendedor.
para el comprador.
Sin tarifas de configuración, mensuales ni ocultas
Pague solo cuando se venda su vehículo con éxito
Sin tarifas dobles que inflen los precios
Todas las ofertas se calculan previamente con las tarifas de WoowMotors con un mínimo de 1.000 € y no pueden superar los 10.000 €.
Publicar de forma gratuita