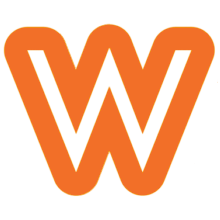 Precio solicitado: 
€127 200
Precio solicitado :
€127 200
Ubicación
Registro
Pintura
Repintado con color original
Descripción
Chapparal 2D 1966 replica (re creation) Monocoque frame : steel-aluminium Central structure : polyester Interior : black and aluminium Engine : Chevrolet small block 5.4l, 360cv with reinforced clutch and 4 genuine Weber 48 IDA carburettors Gearbox : UN1 Wheels : 15" This is not a Kit Car but a real reproduction entirely made by hand over a long period by a passionate aficionado, from original drafts in order to get as close as possible to the original car. To my knowledge, there is no other copy or replica of this mythical car that ran in the 66 Le Mans, and won the Nurburgring 1000 KMs at the hands of Jo Bonnier (CH) and Phil Hill (USA). It actually does not appear in the movie "Le Mans 66" and it is a pity. (The replica of Miles "hero car' in the movie sells now for 484.000 $). Important : this car is to be finished. Paint, transmission shafts, gear selector, electric system, rear brakes (supplied), clutch control. Brand new engine, needs to be started, setting/tuning to be done. Estimated costs to finish the car : 18.000 GBP Only health issues stopping me from driving this car are behind my decision of selling this "old dream" of mine with great regrets. The selling price takes in consideration building expenses, time, research, as well as the extreme rarity of this car. It is to be compared to the price of all the beautiful GT40, Lola T70, P4, Daytona coupé or AC Cobra 427 which can be seen around.
Más sobre
La Chaparral 2D de 1966 est une voiture de course américaine emblématique. Elle dispose d'un châssis en aluminium léger et d'un moteur V8 Chevrolet de 5,3 litres. La 2D est caractérisée par son design avant-gardiste, avec un spoiler avant réglable et une carrosserie en fibre de verre profilée. Elle a également été l'une des premières voitures à utiliser des freins à disque sur les quatre roues. La Chaparral 2D a remporté plusieurs courses prestigieuses, notamment les 12 Heures de Sebring et les 1000 km de Nürburgring. C'est une voiture de course de légende qui a marqué l'histoire de l'automobile.
Galería de fotos
Ofertas

COSTOS SIMPLES
---
para el vendedor.
para el comprador.
Sin tarifas de configuración, mensuales ni ocultas
Pague solo cuando se venda su vehículo con éxito
Sin tarifas dobles que inflen los precios
Todas las ofertas se calculan previamente con las tarifas de WoowMotors con un mínimo de 1.000 € y no pueden superar los 10.000 €.
Publicar de forma gratuita